Couple visits 3 Disney parks in 24 hours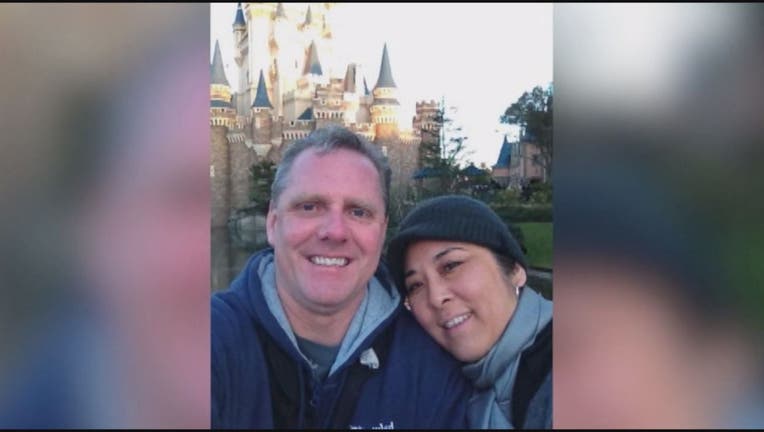 article
There is Disneyland and Disney World.
Millions attend one or the other…but how about both…on the same day! Plus, add Tokyo Disneyland to that trip!
A California couple accomplished this feat for their anniversary.
The Greenings say the once in a lifetime trip cost them between $13K and $15K.
But they say it was a small price to pay to attempt the near impossible.
The couple has spent every anniversary to date at Disneyland.
For their 17th, they decided to make it extra special by going to Disneyland in Tokyo, Los Angeles and Disney World in Florida…all on the same day.
"We couldn't decide if we wanted to go Tokyo Disneyland for a week or Disney World for a week so we decided - let's do both," said Michael Greening.
So they did the research and it planned it all down to a t.
After a week in Tokyo, they jetted off to Los Angeles at 5pm on Valentine's Day.
Due to the 16-hour time difference, they arrived in la at 9am the same day.
But with the clock ticking they had to keep moving.
"And we had a car service pick us up and he did everything short driving on sidewalks," Greening said.
They ran into Disneyland for one minute, took a picture, and ran right back out to board a six hour another flight to Florida.
"And as we walked up to the counter the person is shaking their head saying your plane left two minutes ago," Greening said.
Panicked, they bought two new tickets and got on a new flight and just like Cinderella before the clock struck 12 - they made into Disney World.
"We got into the Magic Kingdom with 20-minutes to spare before midnight," Greening said.
In just under 28 hours, the couple traveled nearly 8000 miles.
They made their deadline and a memory for a lifetime.
"And I got to do it with my wife, my best friend on Valentine's Day. I can't argue with that, no better way to go about it."