Congressman Cuellar said he tried to keep calm while carjackers aimed guns at him, demanded vehicle
WASHINGTON - Texas congressman Henry Cuellar said he tried to remain calm when three armed carjackers pointed guns at him Monday night and demanded his vehicle while he was parking his car in D.C.'s Navy Yard neighborhood.
Police say the carjacking happened just after 9:30 p.m. near New Jersey and K Streets in the southeast.
Cuellar spoke with reporters the day following the carjacking. "I was just coming in to my place, three guys came out of nowhere, and they pointed guns at me," he said.
"I do have a black belt, but I recognize when you have three guns," Cuellar said as he described the encounter. "So they said they wanted my car, I said 'sure.' You gotta keep calm under those situations."
"They recovered the car, they recovered everything. What really got me upset was they took my sushi," he said. "But anyway that's something else. And they did recover the sushi after."
He went on to say that his phone and vehicle were recovered within two hours and thanked all law enforcement agencies involved. He said he has three brothers who are police officers and has been a longtime supporter of law enforcement.
"I'm good, I'm good, like I said you gotta keep calm under those situations, and you analyze the situation quickly," he said when asked if the carjacking was affecting him emotionally.
Cuellar did say that even thought the suspects wore masks, he said he felt they all appeared to be young.
According to FOX News, Capitol Police were working with D.C. Police on tracking down the suspects.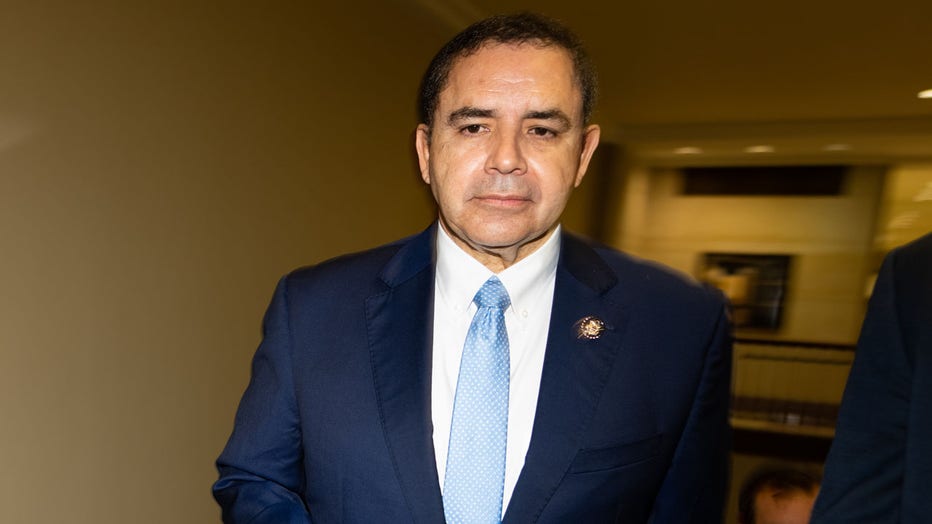 Rep. Henry Cuellar, D-Texas, leaves the House Democrats caucus meeting in the Capitol on Tuesday, October 3, 2023. (Bill Clark/CQ-Roll Call, Inc via Getty Images)
Monday's incident made Cuellar the second Democrat in Congress to become a victim of crime in the nation's capital this year. Democratic Rep. Angie Craig of Minnesota was assaulted in the elevator of her Washington apartment building in February. The suspect in that case, 26-year-old Kendrid Khalil Hamlin, was arrested and charged.
In June, a staffer for Congressman Brad Finstad was attacked at gunpoint following the annual Congressional Baseball Game at Nationals Park in D.C.
The carjacking also comes just two weeks after law enforcement officials held an open forum on Capitol Hill for members of Congress and Capitol Hill staff to discuss public safety in the surrounding neighborhoods, according to FOX News.