Civil War weekend canceled in Manassas, Virginia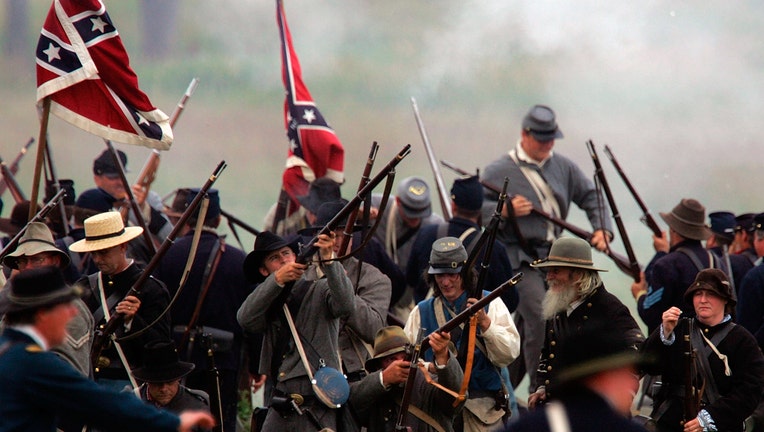 article
MANASSAS, Va. - The City of Manassas announced it has canceled its upcoming Civil War weekend after the recent events that unfolded in Charlottesville.
City officials said the events that were slated to be held from Aug. 25 until Aug. 27 were canceled for "the safety of our residents, visitors and reenactors." According to officials, the event is a smaller one for the city, as it typically draws between 100 and 150 people.
The violent events in Charlottesville, which resulted in the death of a 32-year-old woman, sparked outrage throughout the country and put monuments honoring the Confederacy under fire.
RELATED: Memorial held to honor Charlottesville victim
White nationalists had descended on Charlottesville after officials announced their decision to remove a monument to Robert E. Lee.
Following the events, Baltimore removed four Confederate monuments and the Maryland State House removed a statue of Robert B. Taney, who wrote the majority opinion on the 1857 Dred Scott decision that upheld slavery and denied citizenship to African Americans.
Gov. Terry McAuliffe said decisions on the fate of Confederate statues in the state of Virginia would be made at the local level, but urged communities to take them down.
President Donald Trump spoke out against the removal of Confederate monuments, stating it was, "Sad to see the history and culture of our great country being ripped apart with the removal of our beautiful statues and monuments."