Chained dog shot in Fairfax County; police search for owner
FAIRFAX COUNTY, Va. - Is this your dog? 
Police are looking for the owner of a Staffordshire terrier who was found chained to a fence, howling from a single bullet wound Friday in a Mount Vernon neighborhood.
Fairfax County police said they responded to Bedford Terrace and Beekman Place at 3:35 a.m. after receiving a call from a concerned community member who heard a single gunshot and a dog barking.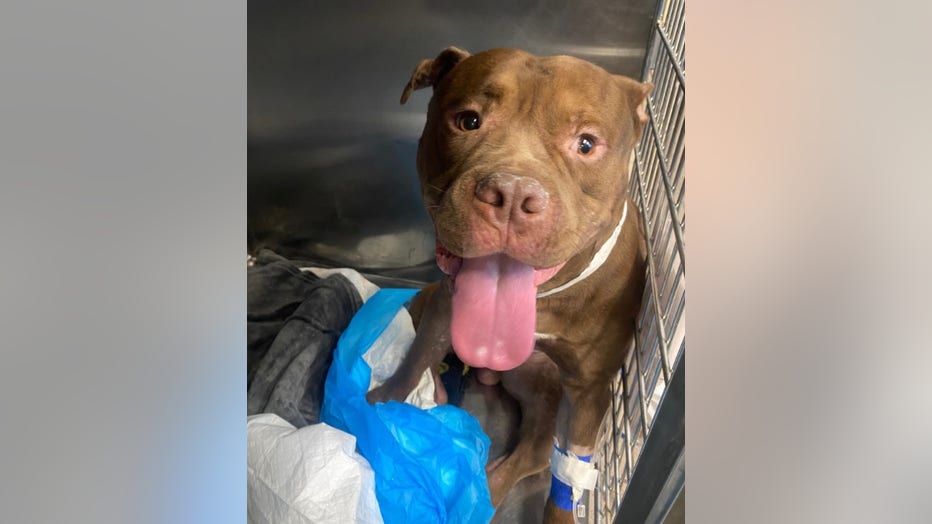 Once police located the dog, they noticed it had been shot. The chain was removed and the dog was taken to a nearby veterinarian's office where it is currently receiving further care. 
Police said they searched the area but did not find anything suspicious. They're looking for the owner of the injured pup and asking anyone who lives in the area to please review their surveillance footage, and reach out to them if they notice anything suspicious.