Bystander dives into chilly river to rescue small dog swept up by 'turbulent' current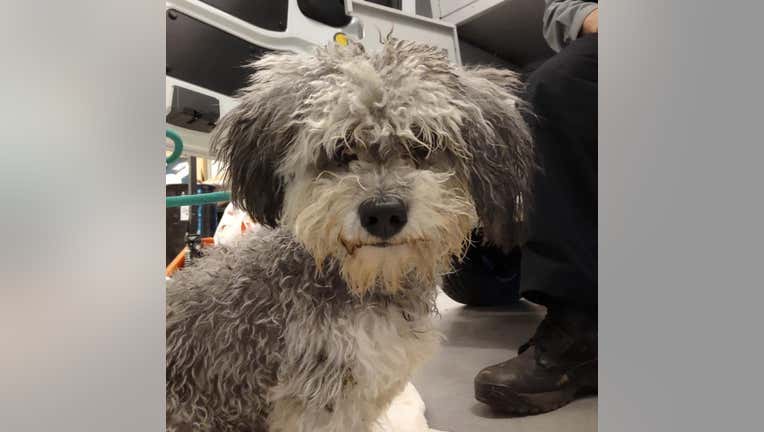 article
ASHEVILLE, N.C. - Two women in North Carolina were hailed heroes after rescuing a small dog that fell into a rain-swollen river and became swept up by its "turbulent" currents.
The dog, whose name is Benzo, was later reunited with his owner after the man saw what happened on the news. 
The incident happened on Jan. 9 in the French Broad River in Asheville. The two women spotted the miniature poodle mix run past them "as if something had scared him, and watched as he tumbled into the river, terrified," according to an account shared by the Asheville Humane Society. 
"He was quickly swept up by turbulent currents," it wrote in a post on Facebook.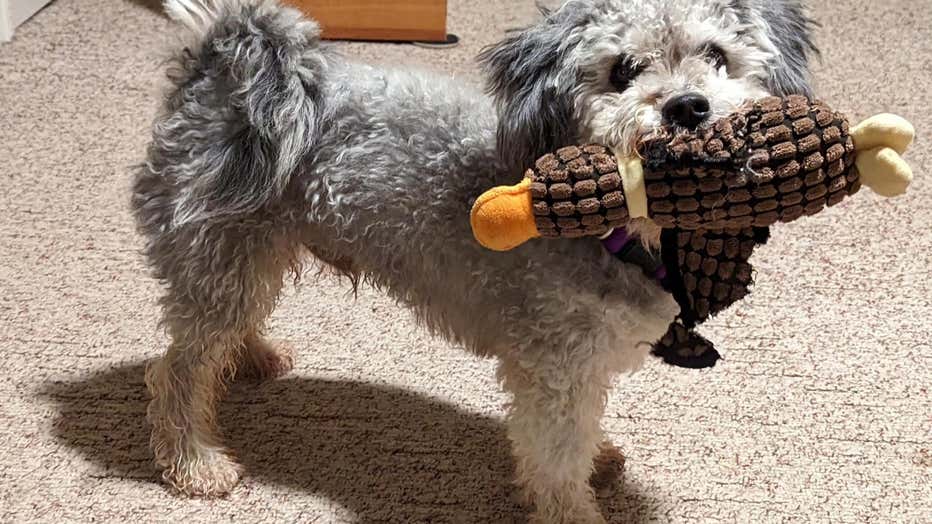 Benzo is pictured in a provided image. (Credit: Asheville Humane Society)
The women called Asheville Animal Services and waited for them to arrive, but within minutes, the small dog had begun "to go under the water."
According to the humane society, one of the women quickly dove into the river to pull him out.
"It had stormed the previous day, so the river level was high with powerful currents. The water was freezing," said Asheville Animal Control Officer Becky Doty, who arrived at the scene shortly after the dog was rescued.
The water temperature of the French Broad River near Asheville has ranged between 41 degrees to 43 degrees Fahrenheit over the past few days, according to data from the U.S. Geological Survey. 
"He was very lucky that the two women were there. They are heroes," Doty added.
The dog was brought to the Asheville Humane Society where he received a full medical evaluation, "and was thankfully unscathed from his misadventure," the humane society said. 
Not yet knowing where the dog came from, animal caregivers gave him the name "Riu" and he was quickly placed in a foster home. 
"When we took him in, he was traumatized and shaking with fright," his foster Peter told the Asheville Humane Society. But Peter added that the dog slowly began to trust him and his wife after receiving food, toys, and a warm place to sleep. 
The story of the dog's rescue made the local news, which attracted the attention of the dog's owner, the Asheville Humane Society told FOX Television Stations. 
Benzo and his owner were reunited on Thursday, officials said.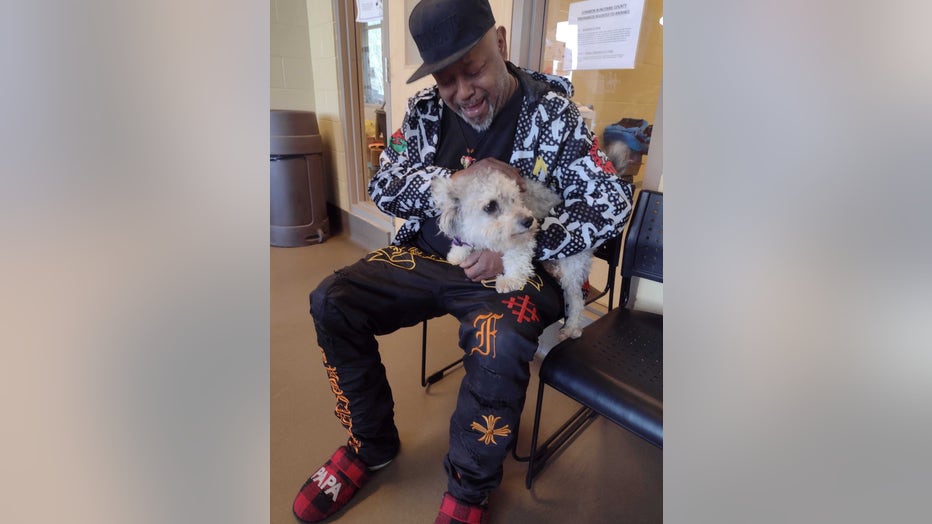 Benzo is pictured reuniting with his owner on Jan. 26, 2023. (Credit: Asheville Humane Society)
The Asheville Humane Society, which offers education, sheltering, and adoption services, encouraged those seeking a pet to visit its website to see all available animals. 
RELATED: Abandoned dog found with handwritten note reunites with owner
This story was reported from Cincinnati.