Brothers charged with friend's murder in Upper Marlboro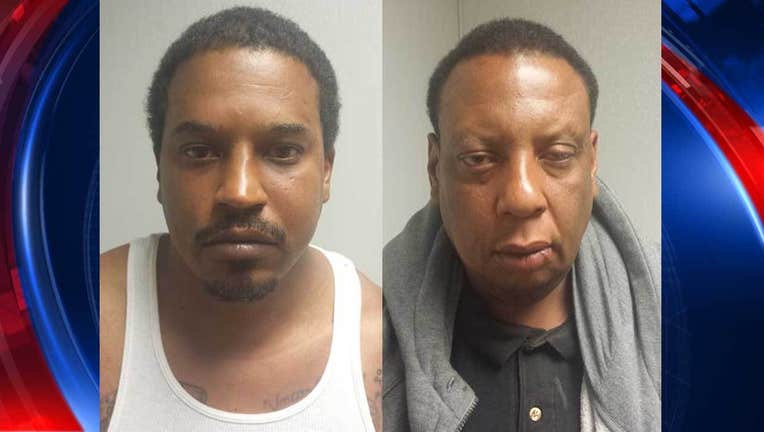 article
UPPER MARLBORO, Md. (AP) -- Authorities say two brothers have been arrested in connection with the slaying of their friend, who was found outside a home in Upper Marlboro.
Prince George's County police say officers found 39-year-old Jabari Jones suffering from trauma to his body early Thursday. Jones was pronounced dead on the scene.
Police spokesman Tyler Hunter says 39-year-old Dicarlo Dickerson, of Waldorf, and 47-year-old Shawn Dickerson, of Upper Marlboro, had been talking with Jones just before he was found dead.
Police say the brothers were friends with Jones and fought with the victim.
Dicarlo Dickerson is charged with first- and second-degree murder, while Shawn Dickerson is charged with second-degree murder. It is unclear whether either has an attorney.