Beyond basketball, father killed in DC nightclub was a family man and mentor
WASHINGTON - Blake Bozeman's parents want people to remember their son as a hardworking family man who loved to travel and give back to his community. 
"I was hoping this was a really bad dream," said Todd Bozeman, Blake's father. 
Mr. Bozeman's bad dream is now the reality for a grieving mother.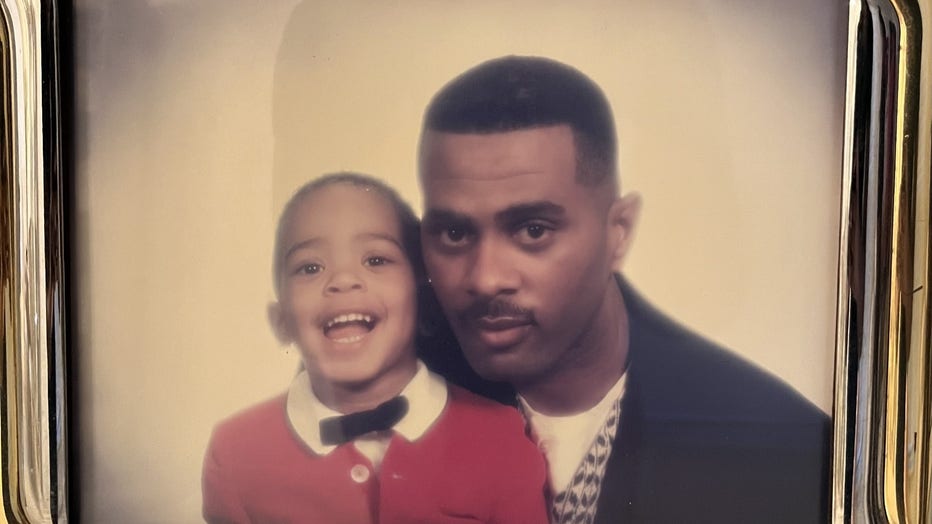 A framed photo of a young Blake Bozeman with his father, Todd Bozeman. Photo via Bozeman family
Mr. Bozeman, and his wife Telethea, saw their son Blake on Saturday — the same day he was shot and killed inside Cru Lounge, just before midnight. 
"We saw him that day. He came by that morning with the children," he recalled. "I got people calling me, telling me to be strong. What does that mean? That's my baby boy – my only one."
Mr. Bozeman coached his only son on the basketball court. 
Blake was a stand-out student-athlete at Morgan State University from 2011 to 2015. But off the court, and after college, his family was his priority. 
"He has three beautiful children," Mr. Bozeman said. 
And a wife that he just said "I do" to this summer. 
When he wasn't with his family, he was in the community. 
"Blake did a lot," his dad recalled. "He was devoted to helping athletes transition. He started this group – it's called the Pivot Group, and it's about pivoting outside of athletics into the business world."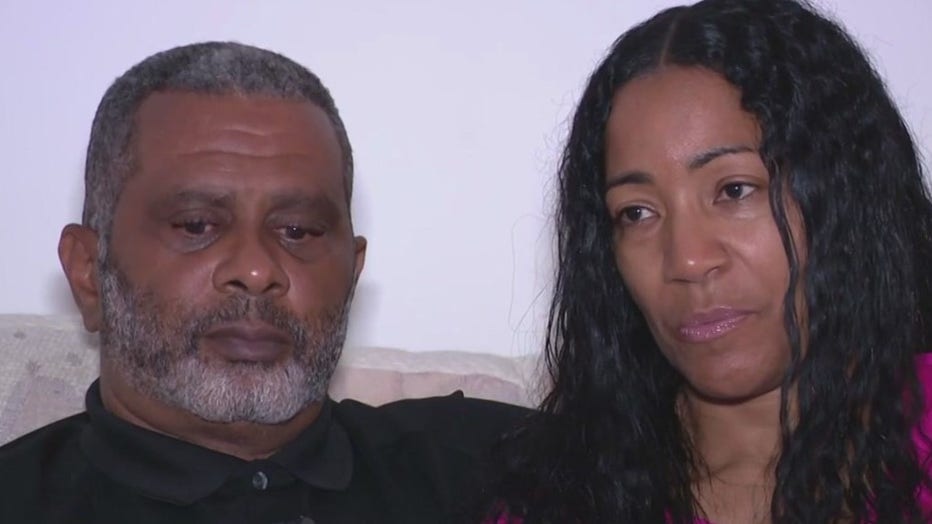 "Educating the young athletes on financial literacy and investing, he thought that was very important for them to know," Mrs. Bozeman added.'
He was a realtor and mentor to athletes, showing them that there are other opportunities - outside of sports.
As the Bozeman family tries to process and come to terms with what took place inside Cru Lounge on Saturday, they're pleading with the community to speak up. 
"This could've been anybody," Mr. Bozeman said. "There is no way we would've thought this." 
Blake's mother also wants people not to just speak out for her family, but for all the other victims whose cases are still unsolved. 
A GoFundMe has been established to help ensure the family is not financially burdened while they grieve.