Beloved McDonald's employee with Down syndrome dies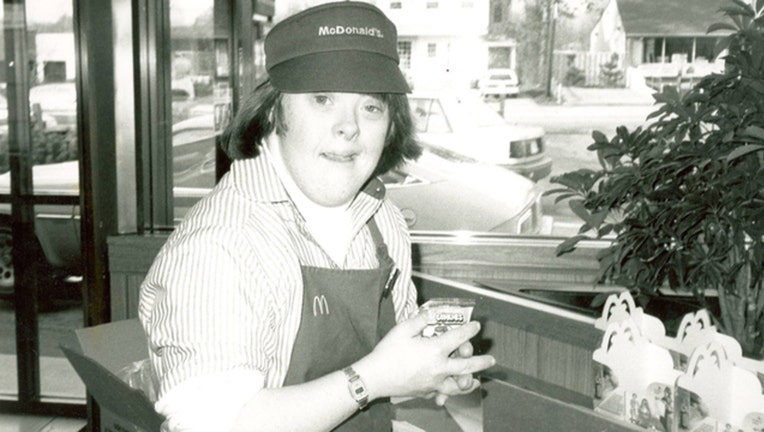 article
NEEDHAM, Mass. (FOX 46 CHARLOTTE) - A beloved woman with Down syndrome who spent more than 30 years at the french fry station of a Massachusetts McDonald's has died.
Freia David began working at the Needham McDonald's in 1984 through a program that placed adults with cognitive disabilities in community jobs.
While two of her peers didn't complete the six-month training course, David soon became a mainstay of the restaurant.
Her retirement party in 2016 made headlines.
RELATED: After 32 years, McDonald's worker with special needs retires
"For 32 years she worked at McDonald's of Needham where she served up spectacular French fries, teased her co-workers, and greeted everyone with a smile," David's obituary read.
A memorial service is planned for June 18.
This story was reported on from Charlotte, N.C. The Associated Press contributed to this report.