Bank robbery suspect tried to carjack woman at knifepoint in Woodbridge school parking lot: police
WOODBRIDGE, Va. - Authorities say a man they arrested for breaking into a bank in Woodbridge is connected to the armed robbery and attempted carjacking of a woman earlier this year in a nearby school parking lot.
Authorities responded to the Burke & Herbert Bank on Smoketown Rd. just after 10:45 p.m. Saturday after an alarm was activated.
They say 21-year-old Hector Manuel Diaz-Gonzalez was found inside. They say Diaz-Gonzalez damaged the ATM to get into the bank.
He was arrested and charged with armed bank robbery.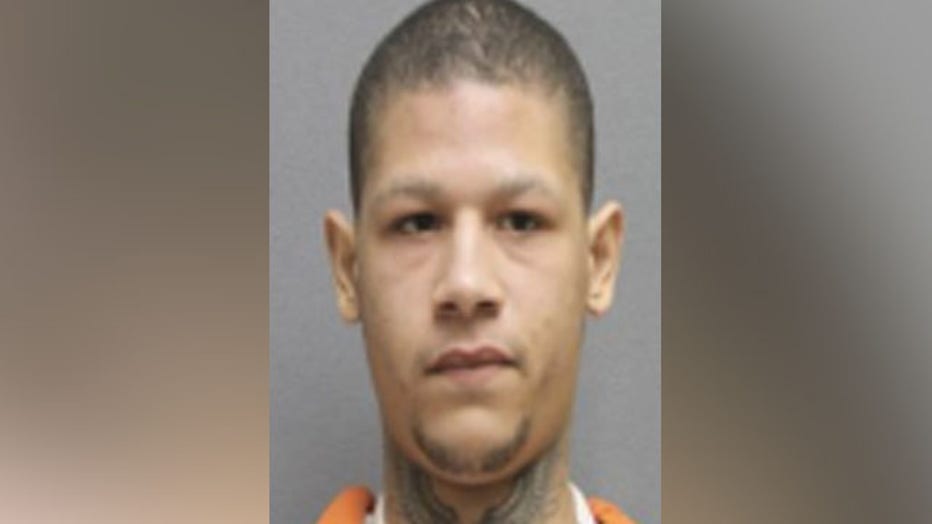 Hector Manuel Diaz-Gonzalez (Prince William County Police)
During their investigation police determined Diaz-Gonzalez was also the suspect wanted for the May 2 armed attack of a woman who was walking to her car in the parking lot of a Woodbridge elementary school.
Police say Diaz-Gonzalez was armed with a knife when he pushed the 47-year-old woman to the ground and tried to steal her car in the lot at Kyle Wilson Elementary School. Police say when the woman fought back, Diaz-Gonzalez grabbed her backpack and ran. He later used credit cards that were inside the woman's bag.
He faces additional charges including attempted carjacking, robbery and credit card theft.
He is being held without bond.