At least 11 killed, several others seriously injured following violent weekend in DMV
WASHINGTON - It was an extraordinarily violent weekend all across the DMV. That includes several deadly shootings and a fatal stabbing.
The latest shooting took place in the 100 block of Wilmington Place, Southeast. Police said two adult male victims were shot. One of them was conscious and breathing while the other was unconscious and not breathing.
And overnight Saturday, a shooting in the District left two men dead and another man severely injured. It happened in an Adams Morgan neighborhood in the 2500 block of Ontario Road, Northwest.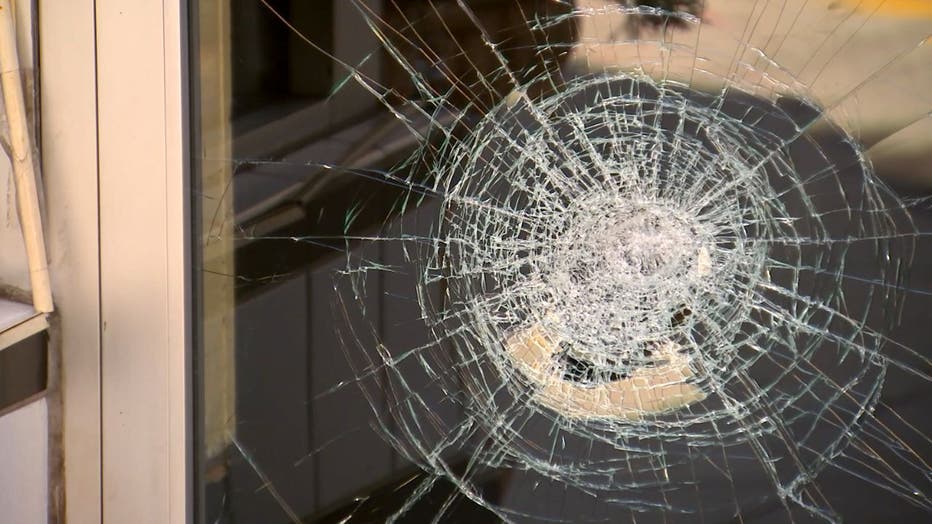 Over in northern Virginia, a 33-year-old man was stabbed to death at a Prince William County home on Saturday night. This happened just before 10:30 p.m. Officers responded to a home in the 800 block of Fulton Road in Woodbridge where they found the victim. A 24-year-old man was arrested in that case, police say.
Then Saturday evening a shooting left one woman and two men dead and two other men injured in Southeast D.C., Police say the shots rang out in the 1600 block of Good Hope Road, Southeast near the intersection of 16th Street. Police say it's possible more people were injured. The motive in the shooting has not been determined. 
Over in Prince George's County, a 17-year-old boy remains in critical condition at an area hospital after he was shot by a retired police officer around 12:30 p.m. on Saturday in the 9900 block of Marguerita Avenue in Glen Dale. Police say the former police officer confronted the teen and his passengers over a stolen car they were sitting in. The teen is now facing gun charges.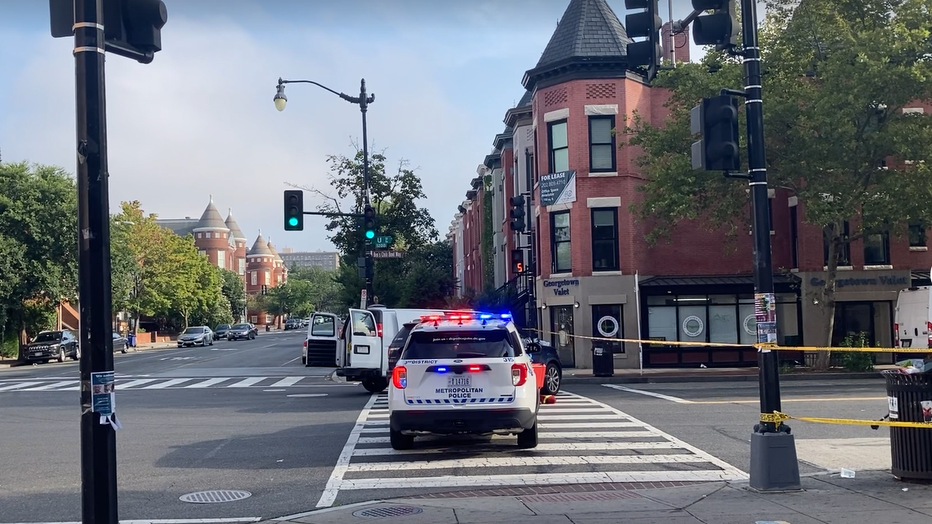 Saturday morning, another outbreak of gunfire at 12th and U Street right in front of the U Street Metro station near Ben's Chili Bowl. Officers found a man dead from a gunshot wound at the scene around 5 a.m. The victim has been identified as 19-year-old Andre Baker, of Southeast, D.C. The suspect arrested in this case is 20-year-old David Botchway, of Gwynn Oak, MD.
Back on Friday, D.C. police say a 33-year-old man who was on the sidewalk in the 1900 block of 13th and U St Northwest was shot dead. There is no suspect in that case yet.
D.C. Police Chief Pamela Smith addressed the violence that took hold of the District over the weekend.
"Let me be clear: this gun violence has to stop. It is incredibly frustrating. We know that someone in the community knows what's happening. Please reach out and provide us with any information that [you] can to ensure our citizens, our residents are safe in their communities," Smith said. 
Ward 1 Councilmember Brianne Nadeau also released a statement Saturday afternoon addressing the recent violence. 
"The string of shootings over the last two weeks, including the ones in Adams Morgan and U St. last night, is upsetting and devastating to our community," Nadeau's statement read. 
"Today I spoke with Acting Police Chief Pamela A. Smith and asked her to direct additional resources to hot spots in the ward. I also spoke today with 3rd District Commander James Boteler who has been managing the response in the area and directing resources. If you have information about this case, please call the police at 202-727-9099 or text anonymously to 50411." 
The shootings are the latest in a wave of violence in the District this month. At least a dozen people have been shot in the first five days of August.
Across the city, a total of 11 people were killed since Friday. Police records show 161 people killed so far this year, compared to 126 people killed at this time last year.