Alexandria city council temporarily reinstates school resource officers
ALEXANDRIA, Va. - The Alexandria City Council voted 4 to 3 to temporarily reinstate school resource officers at Alexandria City Public Schools.
Download the FOX 5 DC News App for Local Breaking News and Weather
The vote came after ACPS Superintendent Dr. Gregory Hutchings and the city's police chief pleaded with Council members to bring back the officers for nearly six hours Tuesday night.
"I think there's a lot more layers to this that people aren't aware of," says Alexandria City Councilmember Canek Aguirre. "Trying to make a correlation between fights in schools and SROs, but SROs weren't necessarily there to break up the fight. This is the internal security and administrators."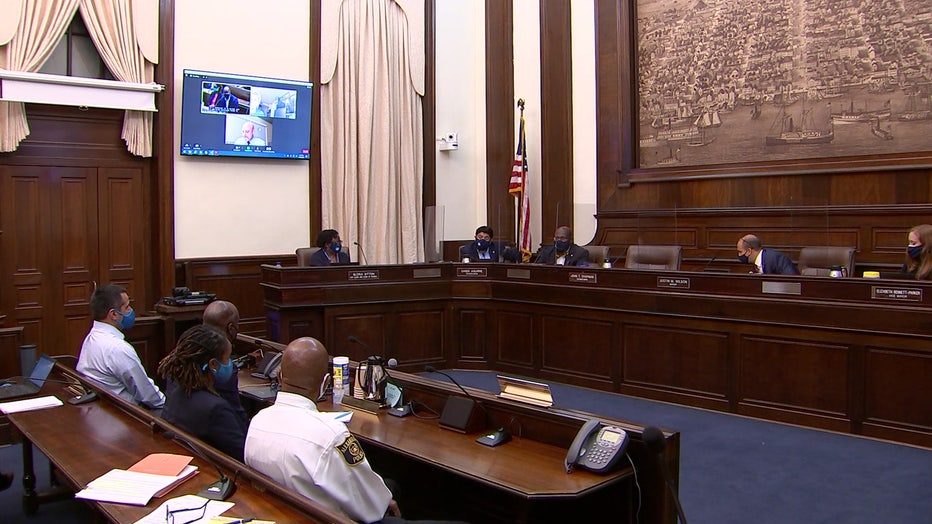 The move comes less than six months after removing school resource officers from facilities.
FOX 5's Melanie Alnwick says the decision came as a surprise after council members who voted to delete the school resource officer program sent out a statement Tuesday saying they would not change their minds but that they would add more security for schools.
"It was upsetting. It made me angry. I feel like they were not concerned about the safety of our students, our community," says Alexandria mother Roxana Guerra.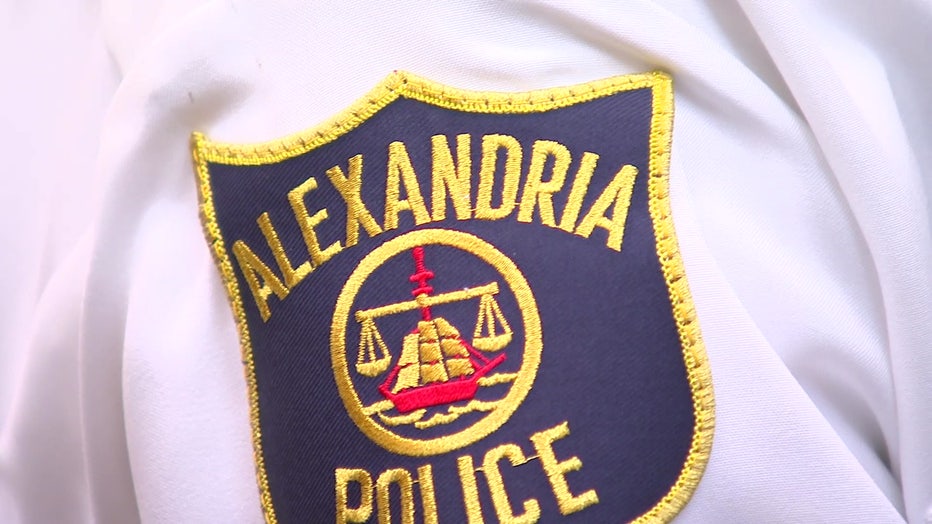 The vote to temporarily reinstate school resource officers follows recent security scares, Alnwick says.
In September, two students were shot at nearby Bradlee Shopping Center where students frequent. A student was recently arrested outside of a school with a gun and numerous fights have been recorded and posted on social media, Alnwick says.
FOX 5 spoke with some council members who say they wanted SRO's removed because there's no data that shows the benefits of having the officers on campus.
Hutchings told the Council that staff are not equipped to handle guns or gang problems.
School Resource Officers will return to middle and high schools this week.
ACPS Chief of School and Community Relations Julia Burgos shared this statement with FOX 5:
"We want to thank the Alexandria City Council for its decision to work with us and agree to the reinstatement of our School Resource Officers (SRO) program in Alexandria City Public Schools. Per the City Council's vote, officers will be stationed in middle schools and Alexandria City High School for the remainder of the school year in partnership with the Alexandria Police Department. All SROs being assigned to ACPS schools will be fully trained and will have received the required certifications. SROs serve as a proactive safety mechanism while serving as a trusted adult for our students. We are thankful that we have the time to work with the City Council and the community to explore the many resources on reimagining school policing. We will work together to establish a plan to engage our community on evaluating, refining and reimagining our policing practices in schools. Our first goal is to work with the Alexandria Police Department to coordinate the swift return of our SROs to schools. We look forward to having the SROs continue their role to provide a positive presence and preventative measures in an effort to provide a secure and safe learning environment for all our students and staff."