Alexandria City Council to consider options for Seminary Road project
ALEXANDRIA, Va. - A one mile stretch of road in the City of Alexandria is causing a lot of controversy.
There's no question that Seminary Road from N. Howard to N. Quaker is in need of upgrades, and it's due for a complete repaving. Whenever that happens, the City's policy is to take a look at any improvements that might be needed at the same time.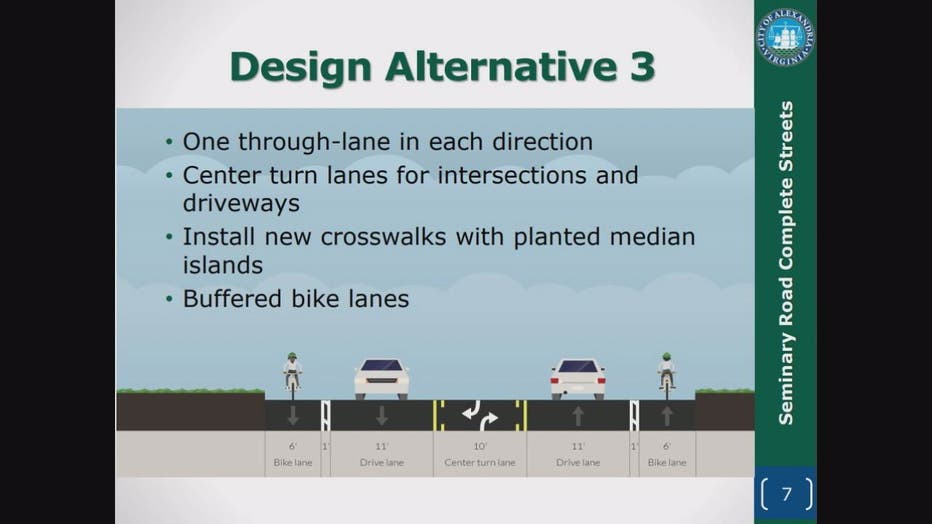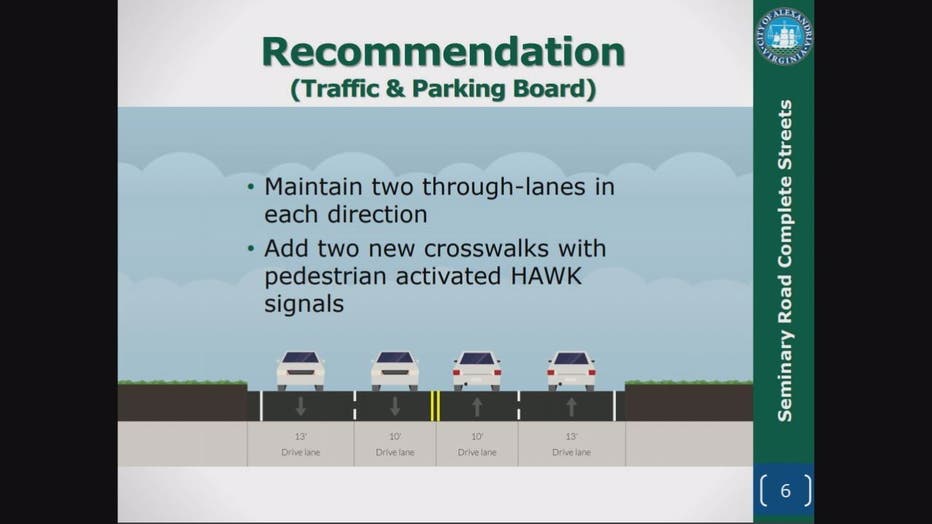 The decision, to be made at the City Council meeting Saturday morning, comes down to two choices. One is to keep the 4 lane road as is, but add in some high visibility crosswalks to enhance pedestrian safety.
This option is recommended by the City Traffic & Parking Board, and supported by a number of civic associations in the area.
Another group of citizens fought to have the Council re-consider the option named Alternative 3.
This option would reduce the lanes from 4 to 3: one in each direction of travel and shared center turn lane, plus a dedicated bike lane on either curb.   Supporters of this plan say it is the option that is most in line with the City's Transportation Master Plan and the Environmental Master Plan - and a way to encourage alternatives to cars.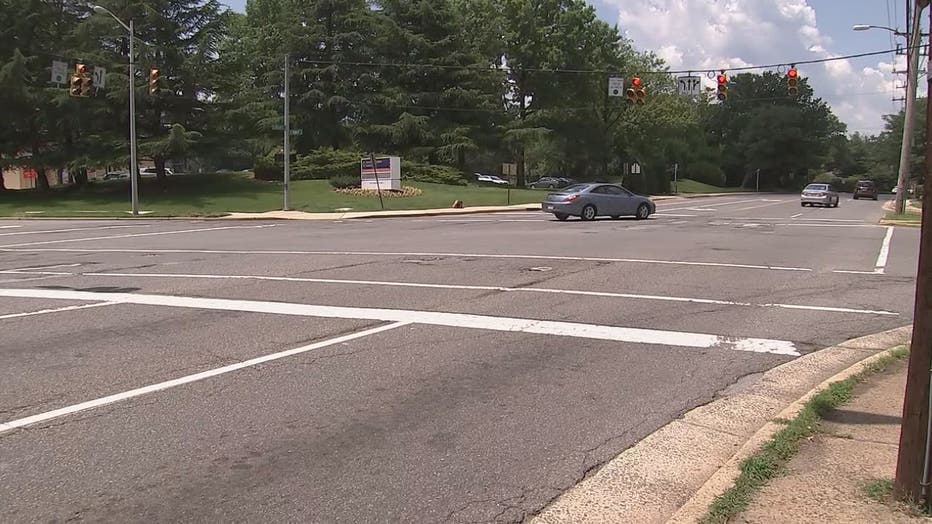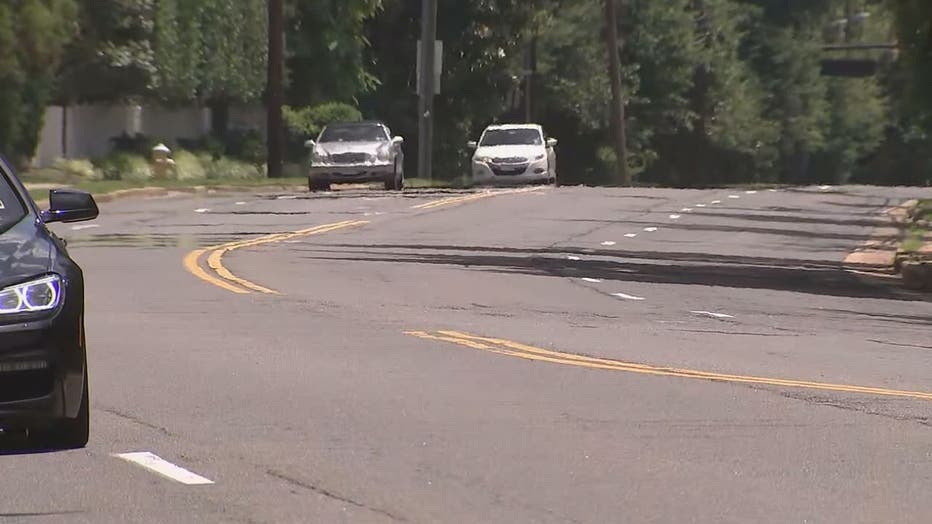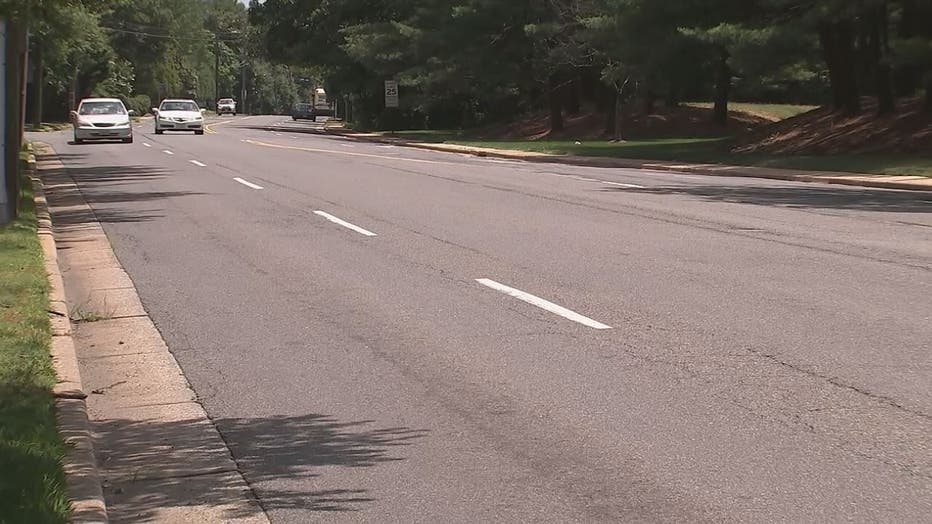 People who are pushing to keep Seminary Road as a 4 lane thoroughfare say outside groups for cyclists and rideshare services have been lobbying for the bike lane option and don't represent the wishes of actual City of Alexandria residents.
The Council has been inundated with calls, emails and petition signatures.  According to meeting documents posted prior to Saturday's hearing and vote, it does appear they are going to support the 4 lane option.