Alec Baldwin appears in court in parking-spot case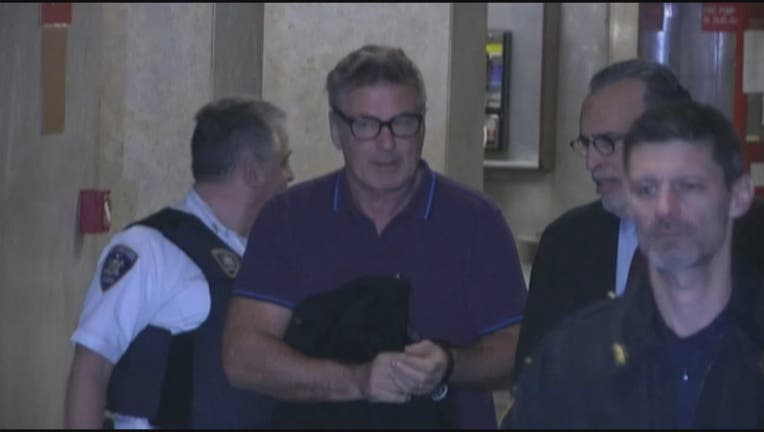 article
NEW YORK - (AP) -- Alec Baldwin appeared in a New York court on Monday after being accused of striking a man in the face over a parking space.
The 60-year-old actor said nothing as he was arraigned on misdemeanor and violation-level charges. He has previously stated that he did nothing wrong.
Baldwin was arrested on Nov. 2. Police were told a driver pulled into a Manhattan parking space that one of Baldwin's relatives was holding for him, and the two men started quarreling and pushing each other.
The other driver told police Baldwin punched or slapped him. The 49-year-old man was taken to a hospital complaining of jaw pain and redness around his neck.
"Mr. Baldwin is a public figure whose reputation has been damaged by media reports that claim that he punched a man on a New York City street," said his lawyer, Alan Abramson.
"There is incontrovertible video evidence that has been turned over to the district attorney's office that proves beyond all doubt that Mr. Baldwin never punched anyone," the lawyer said. "Mr. Baldwin did not commit any crime and we are confident that once this matter is fully investigated it will be resolved swiftly and appropriately in court."
Baldwin, the star of former television sitcom "30 Rock" and current host of "Match Game," has portrayed Republican President Donald Trump on "Saturday Night Live" and recently started a talk show on ABC.
Police arrested him on assault and harassment charges but prosecutors downgraded them Monday to attempted assault and harassment.
© 2018 The Associated Press. All rights reserved. This material may not be published, broadcast, rewritten or redistributed.