Additional life sentences for convicted Maryland shooting rampage killer, Eulalio Tordil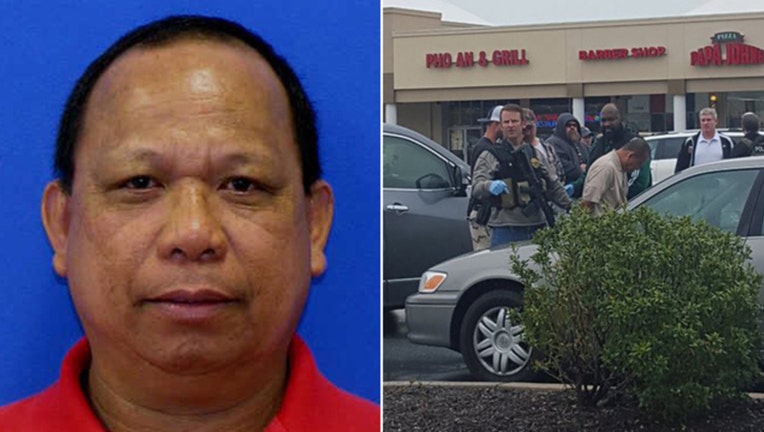 article
ROCKVILLE, Md. - A Maryland man, who was given four consecutive life sentences in Montgomery County after he killed his estranged wife outside a Beltsville high school then went on a shooting rampage at a Bethesda mall, was sentenced to additional terms of life in prison in a Prince George's County court on Wednesday.
In June, Tordil pleaded guilty to first-degree murder and attempted first-degree murder in a Prince George's County court where he was sentenced today. In addition to a life sentence for the murder of his wife, he was given a life consecutive sentence for the attempted first degree murder of John Lancaster, one of the shooting victims.
Authorities said Eulalio Tordil murdered his wife, 44-year-old Gladys Tordil, and shot Lancaster who tried to help her outside High Point High School, where she was waiting for their daughters on May 6, 2016.
Tordil, who was an employee of the Federal Protective Service, eluded police in a rented Hyundai. The following day, investigators said he tried to carjack a woman driving a Toyota RAV4 outside of Westfield Montgomery Mall in Bethesda.
Two bystanders rushed to help her, but all three of them were shot by Eulalio Tordil. One of the bystanders, Malcolm Winffel, died as a result of his injuries.
About 30 minutes later, officials said Tordil killed a woman who was also driving a Toyota RAV4 outside a Giant grocery store about nine miles away in Aspen Hill. Later that afternoon, he was taken into custody after an officer spotted him in a parking lot.
Authorities waited for Eulalio Tordil to come out of a Boston Market restaurant and then swarmed in to arrest him. The takedown was caught on surveillance video.
Earlier this year, 64-year-old Tordil pleaded guilty to two counts of first-degree murder and two counts of attempted first-degree murder in a Montgomery County court. He received four consecutive life sentences in July and will not be eligible for parole in Montgomery County.