A soldier's surprise return to his siblings in Maryland
CHARLES COUNTY, Md. - A wonderful surprise in Maryland today.
A sailor surprises his younger siblings — one in elementary school and the other in middle school.
The sailor returned home from a deployment on the USS Abraham Lincoln.
The message in Waldorf was family, friends and love.
Sailor LeBaron Bass was back home after an 11-month deployment and his younger siblings had no idea about his return -- until Friday afternoon.
This Valentine's Day is one for the books.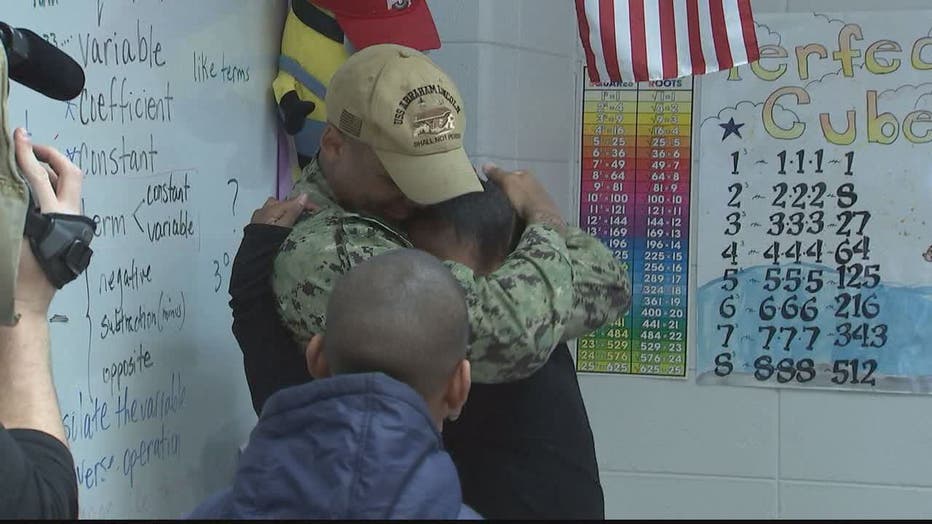 Bass surprised his younger sister 12-year-old Sasha and brother 11-year-old Rahsaan after nearly a year away.  He was in the Middle East and reportedly on the longest deployed ship but now he's home, at Davis Middle School embracing the young hearts who keep him motivated.
Both younger siblings were in class during the surprise visit.
Both never saw it coming.
Bass' mother Mary Sanders says it took her two months to pull it all off and she did without a hitch.
Bass says he's taking the family to Dave and Busters.
He's back home for just one month before deploying again.