84-year-old veteran scares off robber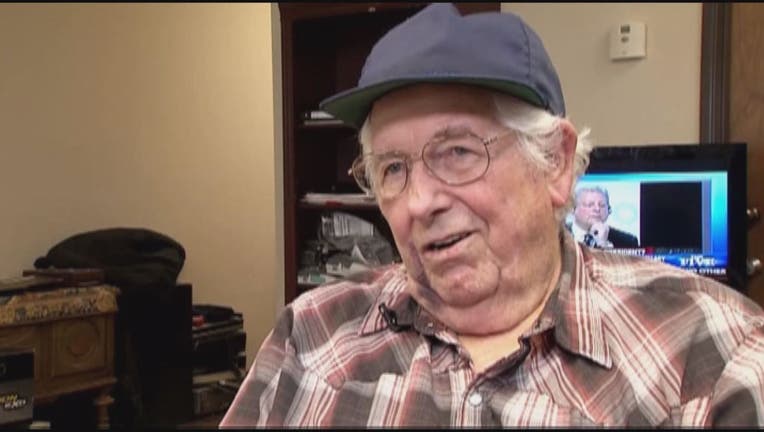 An 84-year-old veteran turned the tables on a robber.
Parking lot surveillance cameras caught the entire incident as it unfolded.
Doug Jandebeur was confronted as he left his office in Tulsa. The male attacker came up behind him as he tried to get into his black truck. He punched the 84-year-old in the face and grabbed his wallet.
Jandebeur then pulled a gun out of his left pocket.
"I pulled out my automatic and was getting ready to ventilate him," Jandebeur said. "Once he saw my gun, he decided to leave."
The suspect is still on the loose. Jandebeur says he's confident the surveillance video will lead police to his attacker.