1 killed, 5 others injured after being hit by car in Georgetown Hospital parking garage: officials
WASHINGTON - Officials say one person was killed and five others were injured after being struck by a vehicle in a parking garage at Georgetown Hospital Thursday afternoon. 
Police have identified the decedent as 68-year-old Jewel Regina Bazilio-Bellegarde, of Silver Spring, Maryland. 
Initially, authorities said there were only five victims in total, but according to a spokesperson for MedStar Georgetown University Hospital, six people were injured in the crash, which occurred inside a parking garage adjacent to the hospital just before 12:40 p.m. 
They say all were treated in the ER but Bazilio-Bellegarde later died. Two others were released and three patients are still being evaluated. Their injuries are not thought to be life-threatening. 
Right now, police say it appears that a female driver got turned around in the parking garage and was trying to maneuver out when she somehow accelerated and lost control of the car, striking multiple people waiting nearby.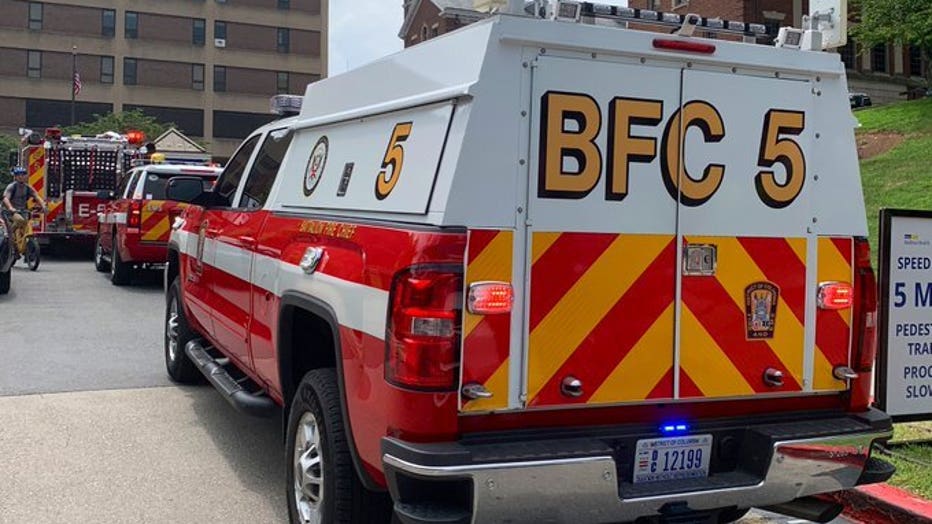 A source tells FOX 5 that the driver was evaluated but did not need medical attention. Police say this was not intentional and no arrests were made. 
We're also told that off duty D.C. Police officer jumped in and performed CPR to try and help save the victim and DC Fire and EMS says as soon as they arrived at the scene, hospital staff were already pulling victims in.
Witnesses at the scene said they saw a woman crying and added that this garage is always very busy. The car involved appeared to be an Audi Q5 with D.C. tags and significant damage could be seen to the front of the driver's side bumper. 
This is a developing story. Check back with FOX 5 for updates.