3 found dead inside Fairfax County home after gunman fired at police, barricaded himself inside, authorities say
BURKE, Va. (FOX 5 DC) - Authorities say two men and a woman were found dead inside of a home in Fairfax County after a barricade situation Monday night.
Police say they were called to a home in the 6100 block of Wicklow Drive in Burke around 9 p.m. Monday after a family member apparently threatened a woman inside with a gun.
When officers arrived they say they encountered an armed man who fired shots at them. Officials say two of the officers were injured.
After the exchange of gunfire, police say the suspect barricaded himself in the home. SWAT officers were able to enter and search the home where they found two adult men and an adult woman dead.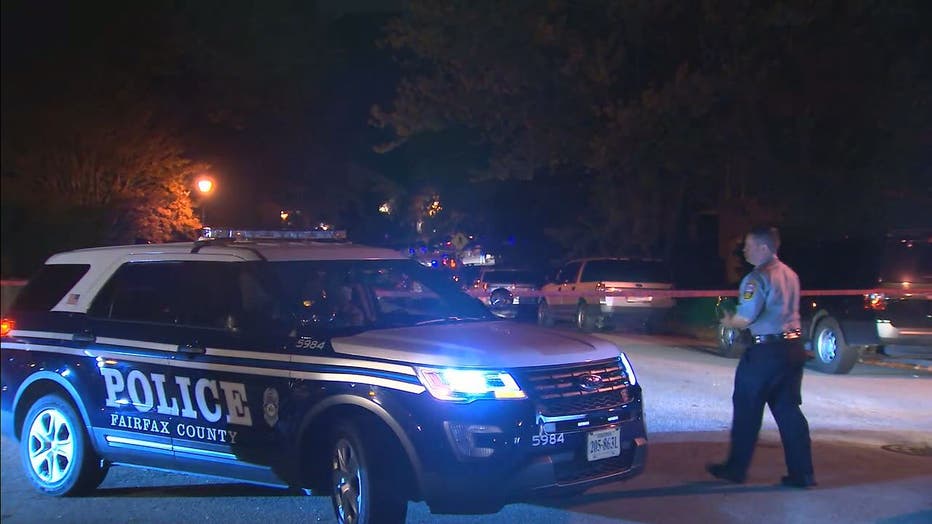 On Tuesday evening, police identified the names of the victims as Patricia Marie Bounds, 67, and Sean Patrick Bailes, 19. One was found shot to death in a bedroom and the other in a bathroom, according to police. 
The deceased suspect has been identified as Marcellus William Bounds IV, 36. He was found suffering from a self-inflicted gunshot wound. 
Police say the victims were Marcellus Bounds' mother and nephew. Another teenaged nephew was able to escape and run to a neighbor's house for help. 
The Office of Chief Medical Examiner will conduct autopsies to confirm the cause and manner of death. 
Police say the injuries to the officers are considered non-life-threatening.
Anyone with information about this incident is asked to contact police at 703-246-7800.