3 charged with murder after fatal stabbing in Riverdale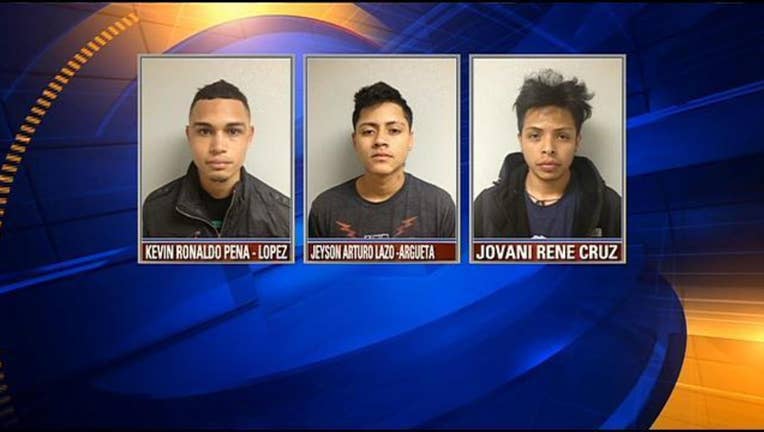 article
RIVERDALE, Md. (AP) -- Prince George's County police say three people, including a 16-year-old, have been arrested and charged with murder after a fatal stabbing in Riverdale.
Police announced Sunday that they've arrested 16-year-old Kevin Pena-Lopez, 23-year-old Jovani Cruz and 18-year-old Jeyson Lazo-Argueta. All three have been charged with first- and second-degree murder in the fatal stabbing of 18-year-old Rashad Clarke on Wednesday. Pena-Lopez was charged as an adult.
Police say Clarke was part of a group of people that got into a fight with another group that included the three suspects. Clarke was stabbed during the brawl.
Police say they are still looking for possible other suspects.
Pena-Lopez and Cruz are from Hyattsville, while Lazo-Argueta is from Riverdale.
© 2015 The Associated Press. All rights reserved. This material may not be published, broadcast, rewritten or redistributed.