25-year-old Baltimore man shot, killed in DC; Police search for suspect
WASHINGTON - A 25-year-old man from Baltimore was shot and killed Wednesday afternoon in Southeast D.C., according to police.
The Metropolitan Police Department says officers responded to the scene located in the 5100 block of Call Place around 3:41 p.m. Wednesday.
READ MORE: Gas station employee killed during stabbing in Prince George's Co. identified; $25K reward offered
At the scene, officers found a man who had been shot. Police say the victim was taken to an area hospital where he was pronounced dead.
Investigators later identified the victim as Aryeh Wolf, 25 of Baltimore. 
Camp Simcha, a camp for children battling cancer, blood disorders and chronic illnesses, released a statement on Wolf's death, calling him a "beloved former Camp Simcha counselor" and releasing a photo of Wolf during his time as a counselor.
"It is with a heavy heart that we inform you of the tragic death of Aryeh Wolf Z"L, a beloved former Camp Simcha counselor who we will always remember for his chesed and dedication to helping others. We are shocked and devastated by this news and extend our sincerest condolences to his family and loved ones. May they be comforted among the mourners of Zion and Jerusalem. During this difficult time, we encourage anyone in need of support to contact Chai Lifeline's Crisis Team at 855-3-CRISIS or email crisis@chailifeline.org. May we know of no more suffering."
Chai Lifeline Mid-Atlantic, a group that helps DMV families impacted by pediatric illness, released a statement saying that Wolf was a volunteer for the organization.
"Chai Lifeline Mid-Atlantic joins the greater Baltimore community in mourning the tragic death of Aryeh Wolf. We are shocked and devastated by this heartbreaking news and extend condolences to his entire family. Aryeh was a beloved Chai Lifeline volunteer who we will remember for his kindness and dedication to helping others."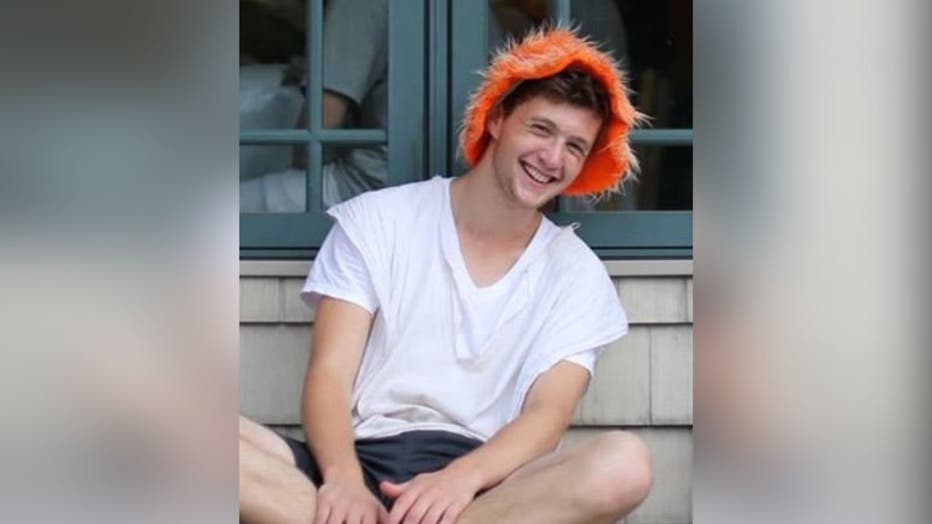 Police released this photo of a suspect in the case.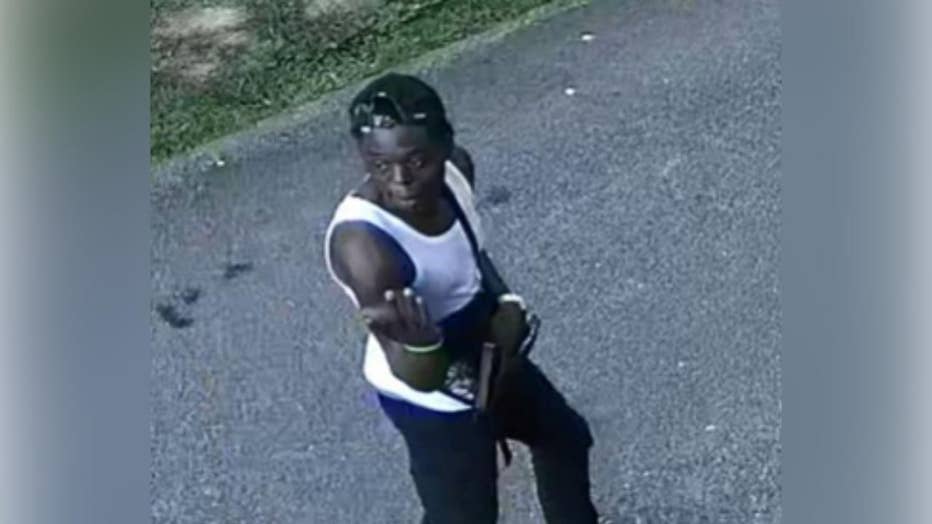 Credit: Metropolitan Police Department
MPD officials are still investigating what led up to the shooting.
Anyone with information on the incident is asked to call MPD at 202-727-9099 or text tips to 50411. A reward of up to $25,000 is being offered for information that leads to an arrest and conviction in the case.