2 wanted for armed robbery at Germantown 7-Eleven
MONTGOMERY COUNTY, Md. - Two suspects are wanted in connection to an armed robbery at a Germantown 7-Eleven, Montgomery County police say. 
Detectives say around 12:45 a.m. on Sept. 12, two suspects went into a 7-Eleven in the 12300 block of Middlebrook Road in Germantown. One of them pulled out a gun, pointed it at an employee and forced the employee behind the cash register. 
The suspect demanded cash and the employee complied. The suspect then demanded that the employee open the store safe but the employee was unable to do so. The suspect then demanded personal property from the employee. 
The second suspect entered the business, grabbed another employee and forced them to the side of the store. The suspect reached into the employee's pockets, stole personal property and then began to repeatedly hit the employee.
Both suspects left the scene with an unknown amount of cash, merchandise and personal property.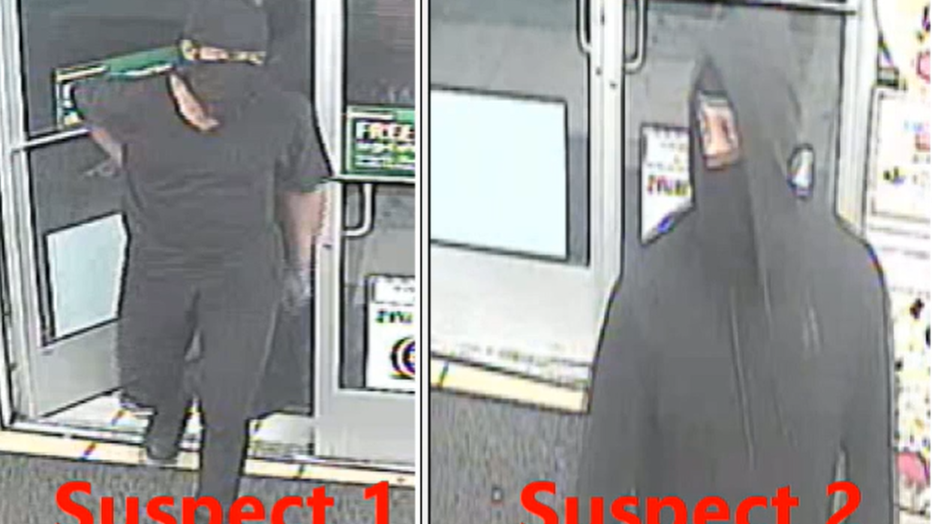 The suspect with the gun is described as a Black male approximately 5'9" tall, 180 pounds, wearing a black skull cap, black mask, black pants, black shoes and black gloves.
The second suspect is described as a Black male approximately 6' tall, wearing a black mask with a white letter or logo near the eye, a black long-sleeve hooded jacket, black running pants, unknown shoes and black and gray gloves.
The suspects are believed to have been driving a white SUV or pick-up truck.
Anyone with information is asked to submit a tip online or call 1-866-411-8477. A reward of up to $10,000 is being offered for information that leads to an arrest.