2 teens arrested after high school student killed during drug related robbery in Fairfax Co: police
FALLS CHURCH, Va. - Two teenagers have been arrested after a drug-related robbery led to the killings of a high school student and another man in a Fairfax County apartment complex on Memorial Day.
Police say they were called to the 2200 block of Pimmit Run Lane in Falls Church Monday afternoon around 3:30 p.m. for the report of a shooting
Once they arrived they found Jonas Skinner, 20, of Ashburn in the laundry room of the apartment building suffering from gunshot wounds. He died at the scene.
Braden Deahl, 18, of Arlington County, was found in the parking lot of the complex suffering from stab wounds. He was taken to the hospital where he was pronounced dead.
17-year-old arrested after drug related robbery leads to double killing in Fairfax County: police
Two others were stabbed and transported with injuries not believed to be life-threatening.
Officials said a significant amount of marijuana was located nearby that was believed to be connected to the killings. All individuals involved are believed to be known to each other. Police say this is not a random act.
The 18-year-old has been identified as Vladimir Garcia Montes. He is being charged with robbery resulting in death.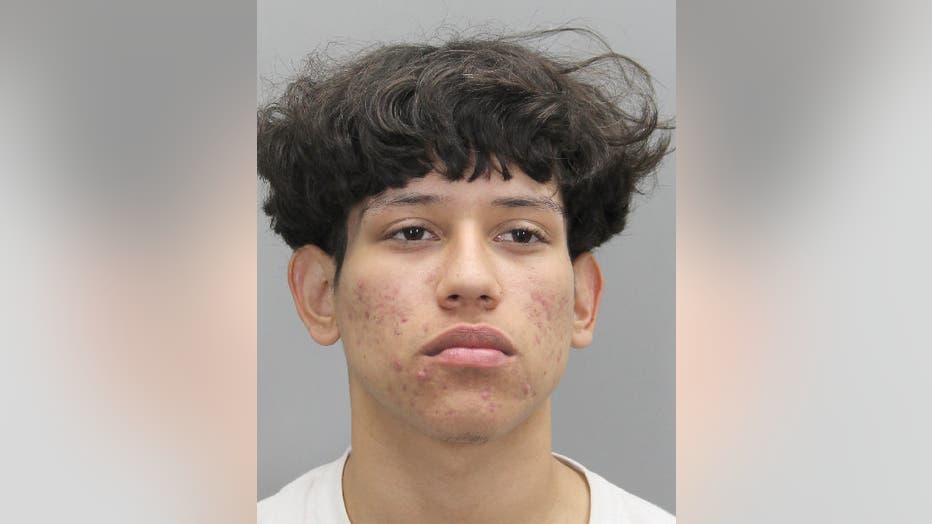 Vladimir Garcia Montes, 18, of Falls Church Photo Credit: Fairfax County Police Department
The 17-year-old arrested has not been identified. Investigators say they expect more developments in the case.
"Generals, we are deeply saddened by the passing of Braden Deahl," tweeted the principal of Washington-Liberty High School where the teen attended. "Please keep his family and all who knew and loved him in your thoughts."
Anyone with information is asked to call police at 703-246-7800, option 2.