2 men arrested for attempting to steal from Dominion Energy property in Loudoun County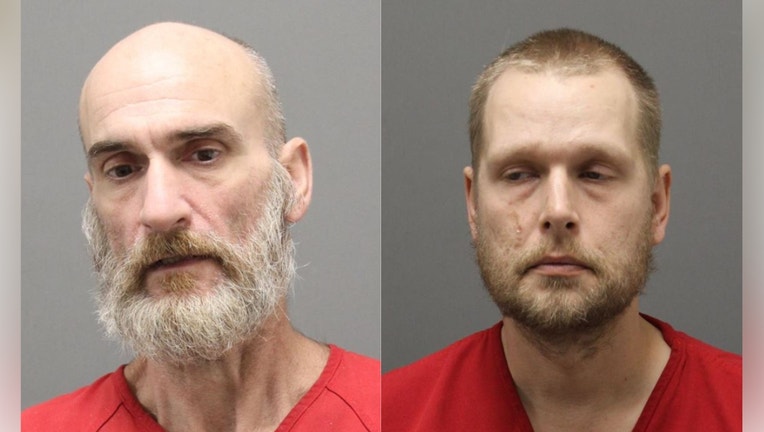 article
ALDIE, Va. - Two men were taken into custody in Northern Virginia on Saturday after a burglary at a Dominion Energy property, according to authorities.
The Loudoun County Sheriff's Office said deputies responded around 12:38 a.m. to reports of two men cutting a fence at the property located in the 26000 block of Auburn Farm Road in Aldie.
Responding deputies quickly arrived at the scene, found the two men, and took them into custody.
According to the sheriff's office, while the property belongs to Dominion Energy, it is being leased to another entity.
READ MORE: String of Takoma Park food truck robberies under investigation
Police said the suspect were not able to make entry an adjacent Dominion Energy Substation.
The suspects were identified as Christopher J. Macmillan, 51, and Joshua L. Settle, 38, both from Manassas.
According to investigators, a bag with wire cutters was recovered from the scene.
Investigators believe the two suspects were at the property looking to steal copper wire.
The two suspects face several charges related to the incident, including possession of burglary tools, attempted larceny, trespassing, destruction of property, and conspiracy to commit larceny.
Macmillan is being held without bond and Settles was given a $7,500 secured bond
The incident remains under investigation.