Warm with spotty thunderstorms in DC region on Labor Day as Hurricane Dorian moves closer to southeastern US coast
WASHINGTON - All eyes are on Hurricane Dorian this Labor Day as the slow-moving storm pounds the Bahamas. Dorian is expected to continue lashing the islands throughout the day before moving closer to the southeastern U.S. coast Monday night through Wednesday evening.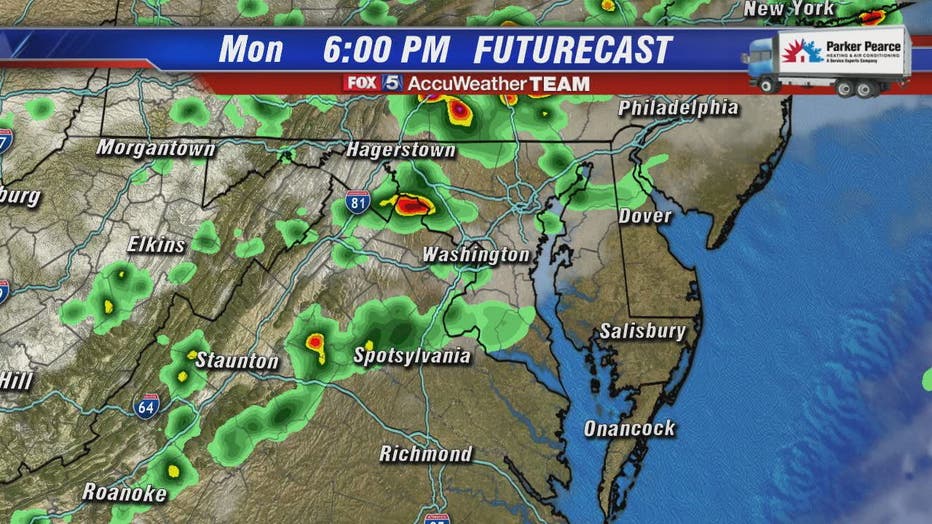 Locally, FOX 5's Mike Thomas says we will have warm temperatures near 89 degrees with the possibility of afternoon spotty thunderstorms that linger into the evening hours.
Sunshine is back in full force on Tuesday with sunny skies and highs around 87 degrees. Temperatures climb into the 90s on Wednesday but fall down into the 70s on Thursday.
The remnants of Hurricane Dorian may be felt in our region on Friday with clouds and storms possible around the D.C. area. The beaches of Maryland, Virginia and Delaware could also see some impact on Friday due to what's left of the storm. The weekend looks pleasant with sunny skies and temperatures on the mid-80s.
Stay with FOX 5 on the app and online for weather updates:
Get the latest FOX 5 forecast here.
Check the latest Closings and Delays
Download the FOX 5 Weather App
Check the latest weather radars
Check for power outages in DC region
Stay up to date with the FOX 5 Weather Team on Twitter: