Sunny, warm with isolated afternoon showers Friday; hot weekend ahead
WASHINGTON - A beautiful Friday is in store with mostly sunny skies, warm temperatures near 88 degrees and a possible isolated shower later in the afternoon.
FOX 5's Tucker Barnes says to expect a comfortable start to the day. Any shower activity could come sometime between the 3 p.m. and 4 p.m. hours and will be very light.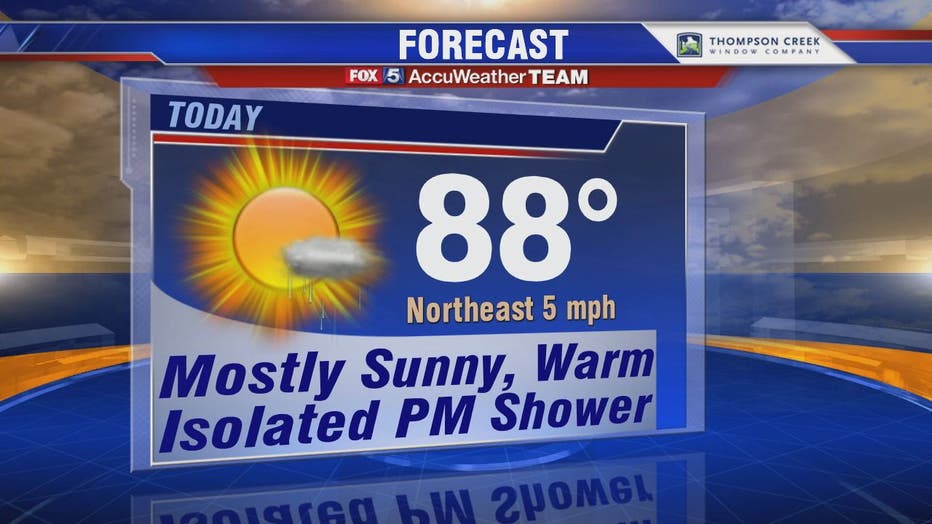 There will be plenty of sunshine and mostly dry skies this weekend, Tucker says, with highs near 89 degrees on Saturday and warmer, more humid temperatures, near 92 degrees on Sunday. Monday will start off hot and humid!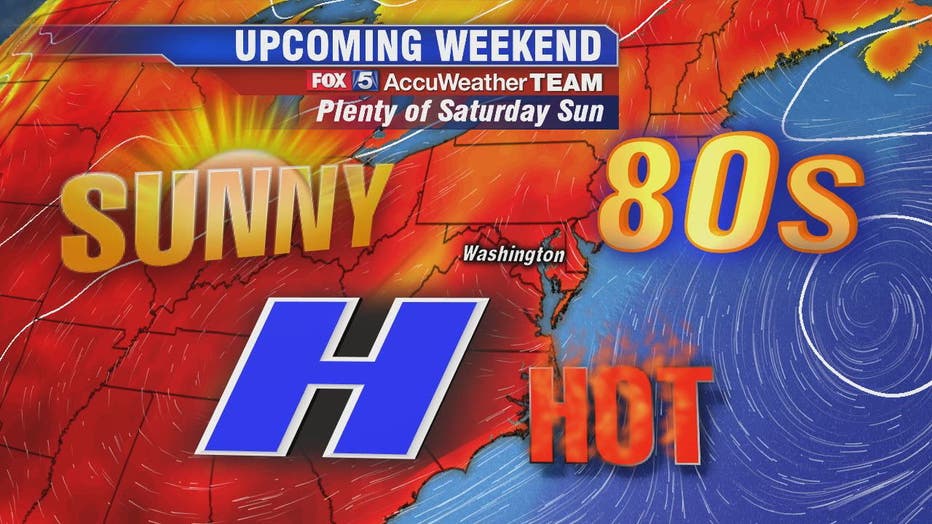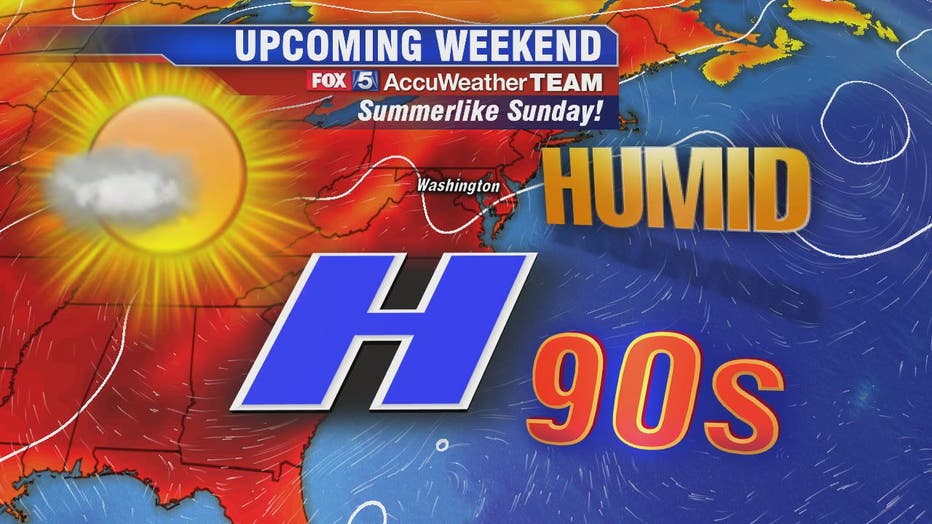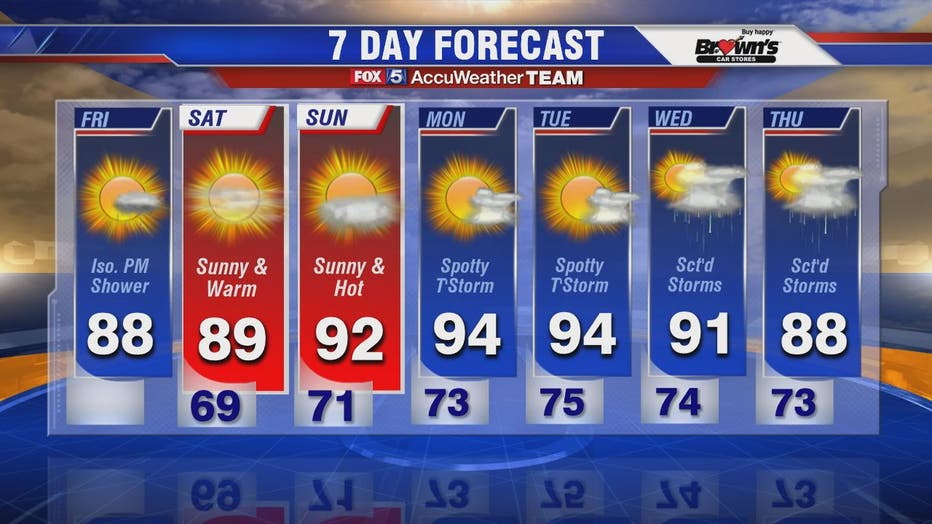 Stay with FOX 5 on the app and online for weather updates:
Get the latest FOX 5 forecast here.
Check the latest Closings and Delays
Download the FOX 5 Weather App
Check the latest weather radars
Check for power outages in DC region
Stay up to date with the FOX 5 Weather Team on Twitter: