Kevin Hart calls fellow on stars to help with Harvey relief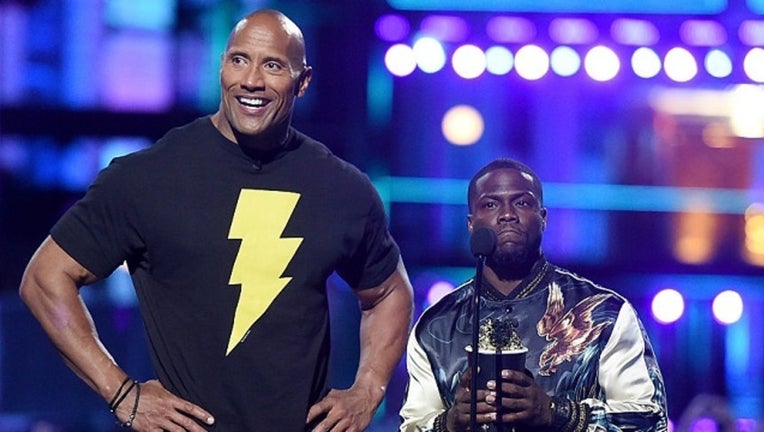 article
HOUSTON (AP) - Stars including Kevin Hart, Katy Perry and country singer Chris Young are lining up to help raise money for flood relief efforts in Houston.
Hart has pledged $25,000 to victims of Hurricane Harvey. In an Instagram video posted Sunday, Hart said he was starting a celebrity challenge to donate money to the cause. Beyonce, Jay Z, Justin Timberlake, Dwayne "The Rock" Johnson and Jerry Seinfeld are among the stars he called on to do the same.
Young said in a Twitter video that he has started an online fundraiser for the Red Cross and donated $100,000 to it.
Perry urged viewers to donate while hosting MTV's Video Music Awards on Sunday night and tweeted a link to the Red Cross' donation efforts to more than 100 million followers on Twitter.
As for sports stars, Houston Texans' star J.J. Watt kicked off a fundraiser for the victims of the recent flooding in Houston and to help rebuilding efforts. Watt urged anyone that could to donate any amount of money through a YouCaring account. He began the fundraisng with a $100,000 donation of his own. He passed his $200,000 goal in less than two hours and changed the goal to $500,000. That fundraiser has since reached $1 million and the goal was raised to $1.5 million.