Hazy, hot and humid Wednesday with afternoon and evening thunderstorms likely
WASHINGTON - Tuesday night's scattered downpours were a preview of what we anticipate to be a more active afternoon and evening on Wednesday with strong and more numerous thunderstorms.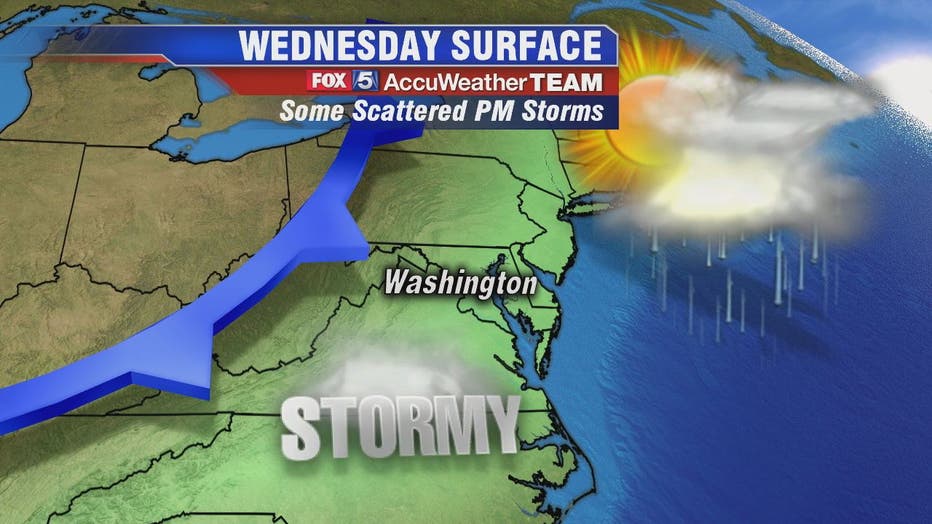 Thunderstorms are likely to start between 12 p.m. and 4 p.m. for those west of D.C. along the Interstate 81 corridor. Around the D.C. metro area and the Interstate 95 corridor, the best chances for storms are between 3 p.m. and 8 p.m.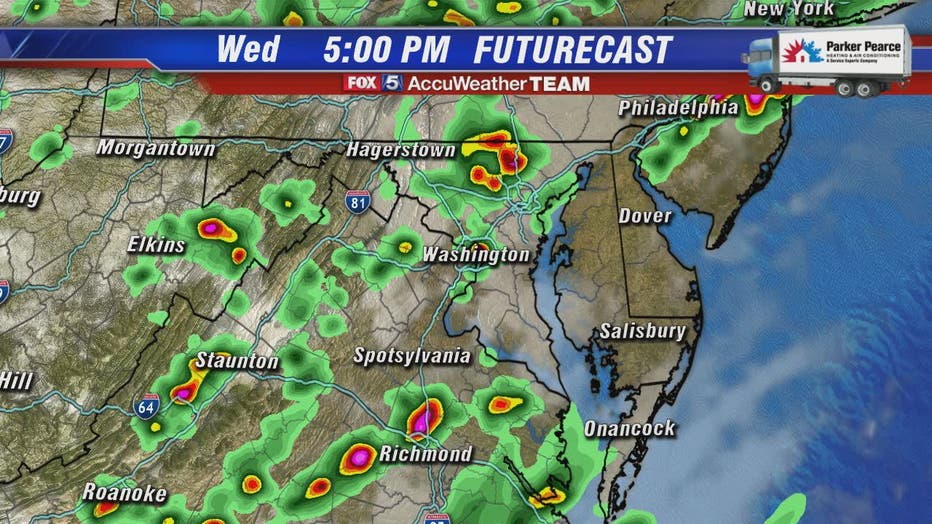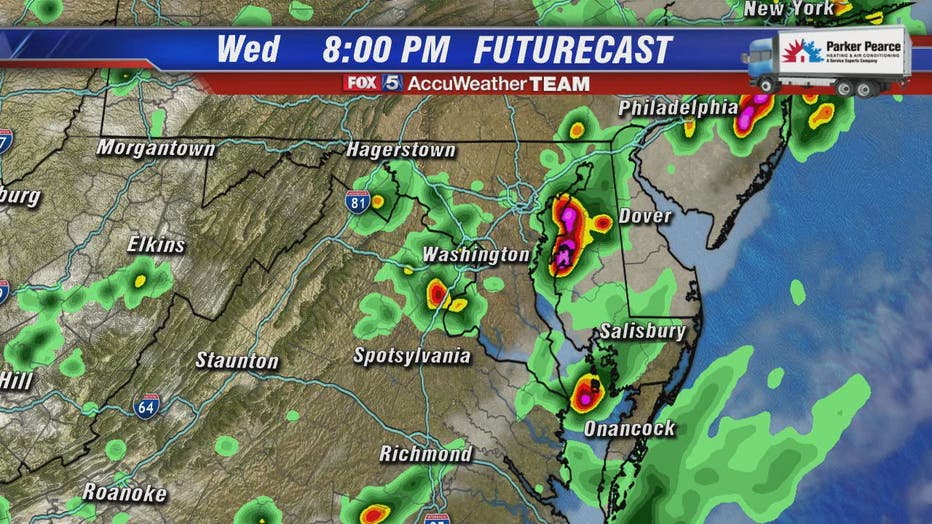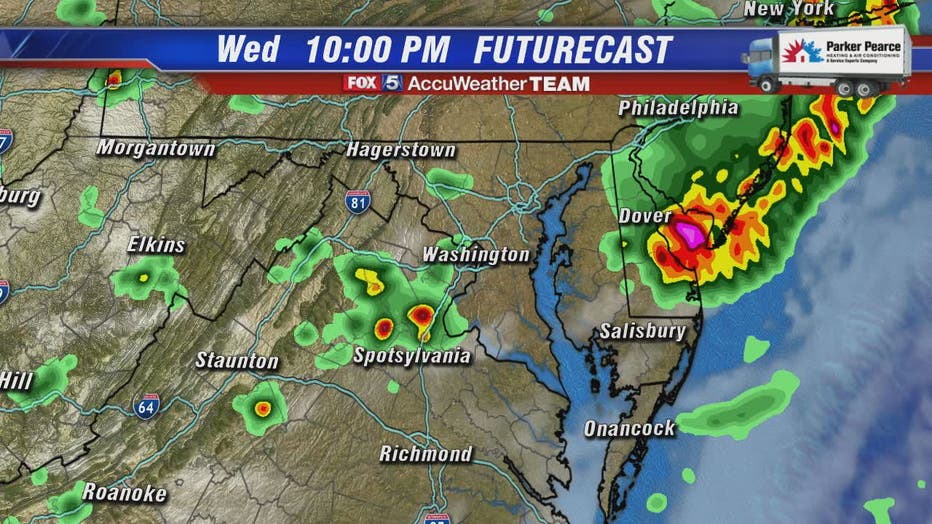 We will be under a Slight Risk for severe weather meaning we expect some scattered severe thunderstorm Wednesday. The storms are likely to have an impact on the evening commute with the main concern being the potential for strong and damaging winds that may gust to 60 mph. There is the potential for heavy rain and storms could linger into the later evening hours for those to the east.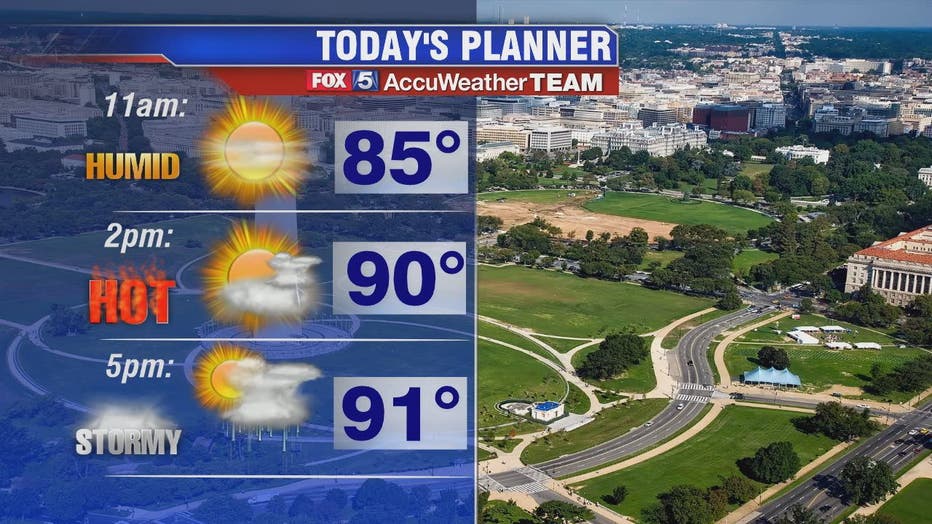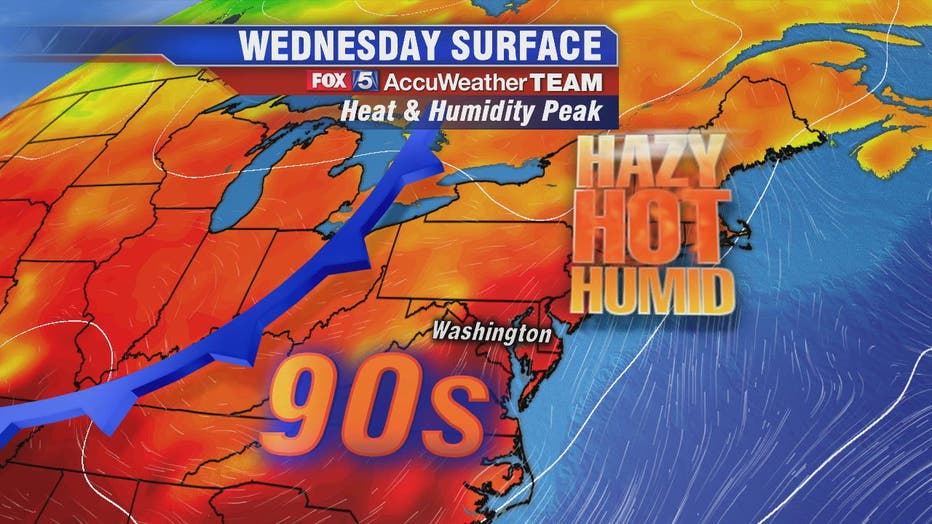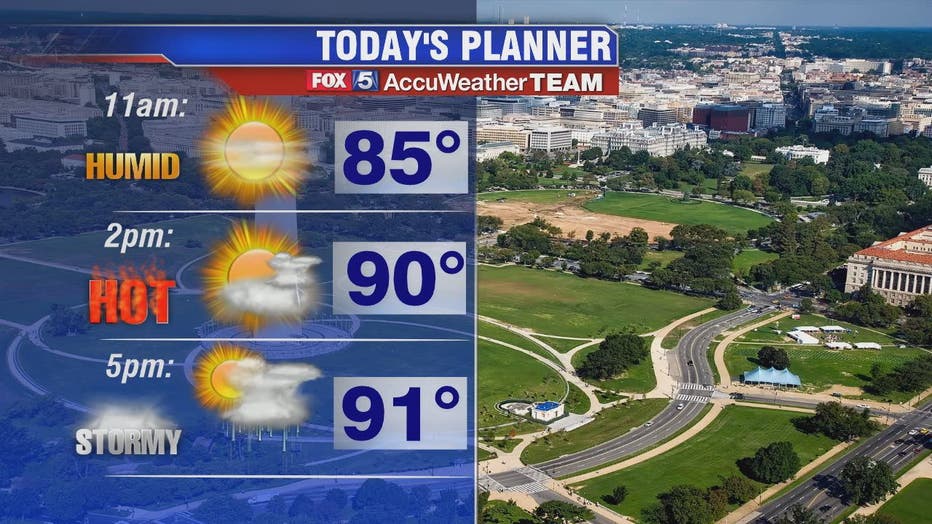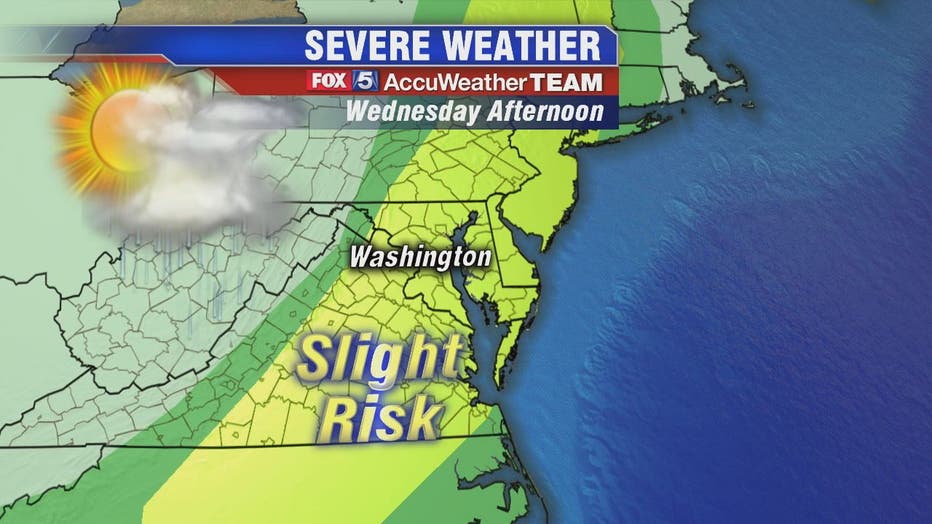 Thursday looks a little drier with hot temperatures and highs around 91 degrees. Temperatures in the upper 80s, sunshine and mostly dry skies are expected Friday and into the weekend.
Stay with FOX 5 on the app and online for weather updates:
Get the latest FOX 5 forecast here.
Check the latest Closings and Delays
Download the FOX 5 Weather App
Check the latest weather radars
Check for power outages in DC region
Stay up to date with the FOX 5 Weather Team on Twitter: