Dog days of summer set in as another heat wave eyes DC region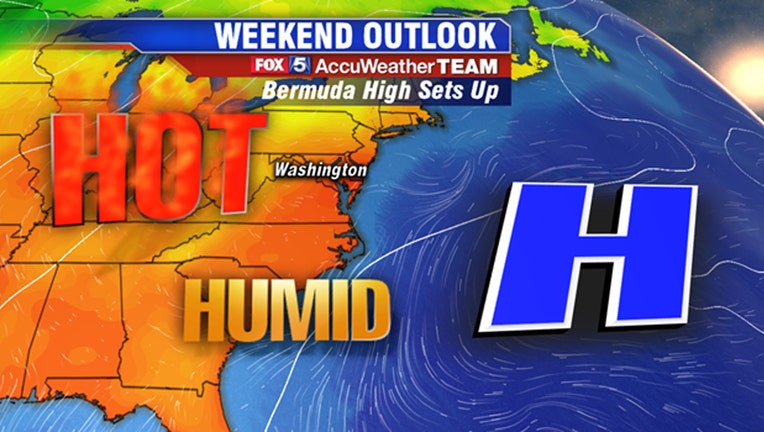 WASHINGTON - The aptly named "dog days of summer" are upon us. It's the time of years when the brightest start in the night sky, Sirius, commonly referred to as the Dog Star, starts to brighten the morning sky across the Northern Hemisphere.
To ancient Greeks and Romans, this rising of the star signified periods of heat, drought, sudden thunderstorms, lethargy, fever, mad dogs, and bad luck. While I am not sure about those last four -- the D.C. region will certainly be in for a pretty strong heat wave as we cross into the second half of August.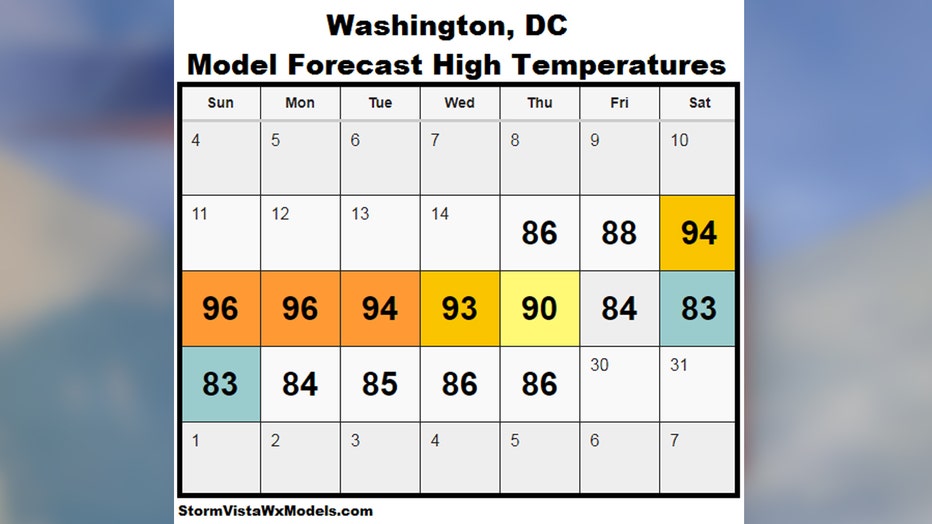 A strong area ridge of high pressure over the central Atlantic will strengthen and shift westward heading into the weekend, a feature that forecasters call a Bermuda High. This feature is synonymous with heat waves across the eastern half of the United States, often times rotating up Gulf Coast humidity up into the Mid-Atlantic and Northeast along with higher temperatures. This process is expected to begin throughout the evening on Friday, with Saturday being the first day where temperatures really start to soar into the middle 90s. Officially, the National Weather Service defines a heat wave as three or more consecutive days at or above 90 degrees in our region. We should easily cross that threshold by early next week. This will not be a dry heat either. Winds out of the south will bring in Gulf moisture, and the heat index or "feels-like temperature" values each afternoon could approach or surpass 100 degrees. The heat wave is forecast to last through at least the middle part of next week before a late week cold front should bring the region some relief heading into next weekend.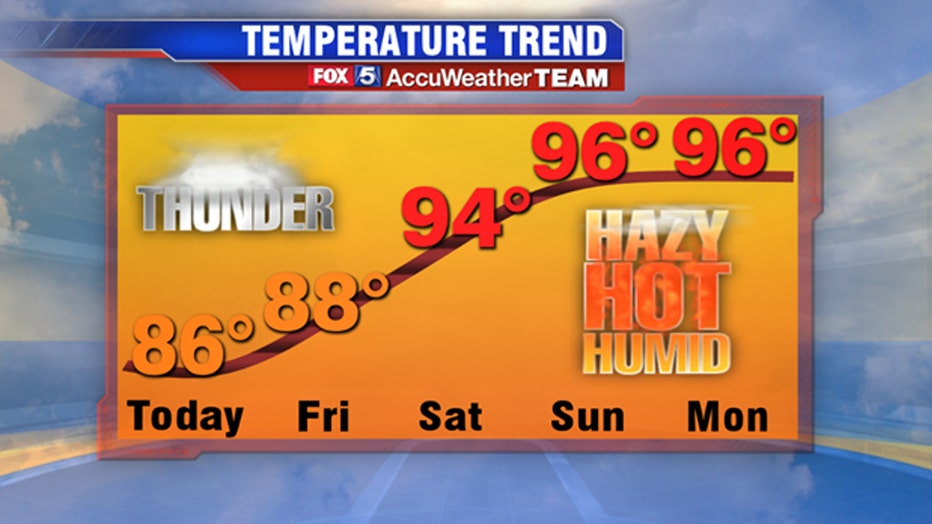 If there is one aspect of the Bermuda High that is a positive for beach and pool goers, it is that dynamic air is moving downward underneath these bigger upper atmospheric ridges, which means thunderstorm activity tends to be limited. Saturday could feature a few in our area, but they should be pretty spotty in nature and most will stay dry. On Sunday and Monday, when the heat peaks, conditions around the Interstate 95 corridor are expected to remain mostly sunny throughout the day at this time. Those who live out to the west in the highlands and the mountains (Interstate 81 corridor) will have to keep their guard up each afternoon as low-level winds hitting the topography in the region can periodic thunderstorms. Most of the region will stay dry though the weekend. The weekend should be a good weekend to get out and enjoy the local pools in our region, many of which just have a few weeks remaining before closing for the fall.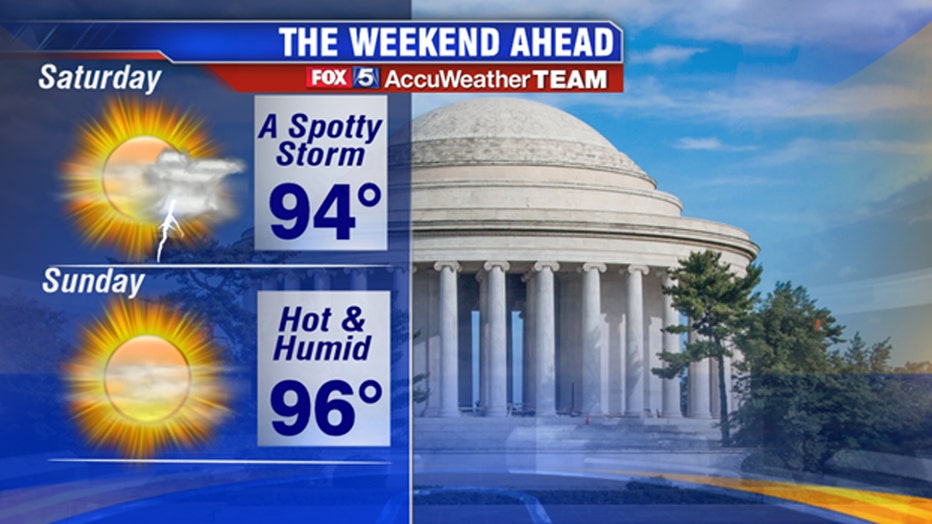 2019 has certainly been a hot summer in the Washington, D.C. region. Through August 14th, Reagan National Airport has seen a total of 45 days above 90 degrees. Every month since May has exceeded the typical number of 90 degree days in our region for that month. 22 of the 31 days of August exceeded 90 degrees, which was eight more than average, including a streak of 12 straight days in the middle of the month. August has already seen 9 days above 90 degrees just halfway through a month that typically sees just 10 all month. Surprisingly though, D.C. has not seen a 100 degree day at all this year. In fact, Reagan National has not crossed the 100 degree mark since August of 2016.
Stay with FOX 5 on the app and online for weather updates:
Get the latest FOX 5 forecast here.
Check the latest Closings and Delays
Download the FOX 5 Weather App
Check the latest weather radars
Check for power outages in DC region
Stay up to date with the FOX 5 Weather Team on Twitter: