DC region preparing roads ahead of possible snow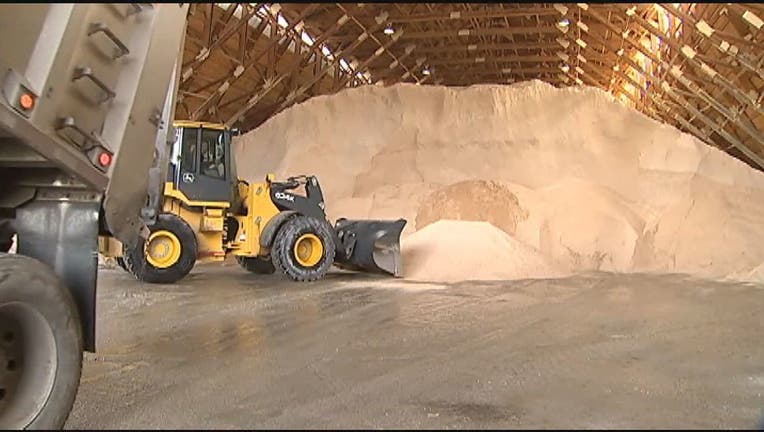 article
WASHINGTON - Officials in Maryland and Virginia are pre-treating roads in advance of expected snowfall.
The storm is expected to move through the area by the end of the Thursday rush-hour and should be finished by the pre-dawn hours of Friday. D.C. and the surrounding counties could see a dusting to one inch by the start of the Friday morning commute. Up to two inches could fall in parts north and west of the metro area. FOX 5's Mike Thomas says the temperature will play an important part in how much snow accumulates. (GET THE FULL WINTER WEATHER TIMELINE FOR FRIDAY'S STORM)
The Maryland Department of Transportation's State Highway Administration is spraying a brine solution on roads in advance of the snow.
The Virginia Department of Transportation is also beginning to pretreat interstates and major primary routes with anti-icing materials. They are also checking equipment and topping off salt supplies and silos.
Another system could bring more snow late Friday into the first half of Saturday.
In October, crews in Maryland and D.C. conducted dry runs of the winter weather plans.
The Associated Press contributed to this report.