Zion Williamson signs reported 7-year, $75M contract to sell Nikes; rookie contract second only to LeBron's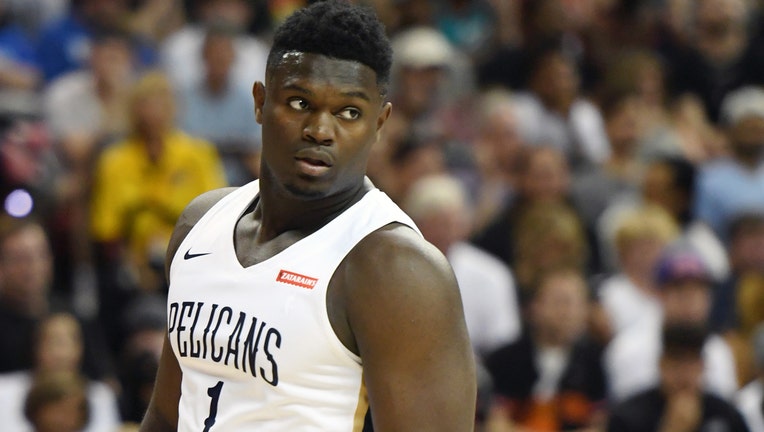 article
NEW ORLEANS - Former Duke star Zion Williamson hasn't played a second in the NBA, but he just struck a seven-year, $75 million deal to help Nike and Michael Jordan sell sneakers, according to a report.
Details of the lucrative pact signed by the No. 1 overall pick in last month's NBA draft were reported by Forbes' Adam Zagoria, and while they are not record-setting, they are certainly eyebrow-raising. Lebron James still holds the rookie record with the seven-year, $90 million deal he inked back in 2003, when he was coming out of high school.
"I feel incredibly blessed to be a part of the Jordan Brand family," the 6-foot-7 Williamson said in a statement released to ESPN. "Since I was a kid, I dreamed of making it to the league and having the type of impact on the game Michael Jordan had and continues to have today. He was one of those special athletes I looked up to."
Jordan heaped praise on Williamson, who averaged 22.6 points and 8.9 rebounds per game during his only year at Duke before turning pro:
"Zion's incredible determination, character and play are inspiring," Jordan said in a statement. "He's an essential part of the new talent that will help lead the brand into the future. He told us he would 'shock the world,' and asked us to believe him. We do."