Washington Nationals owners share thank you to fans ahead of World Series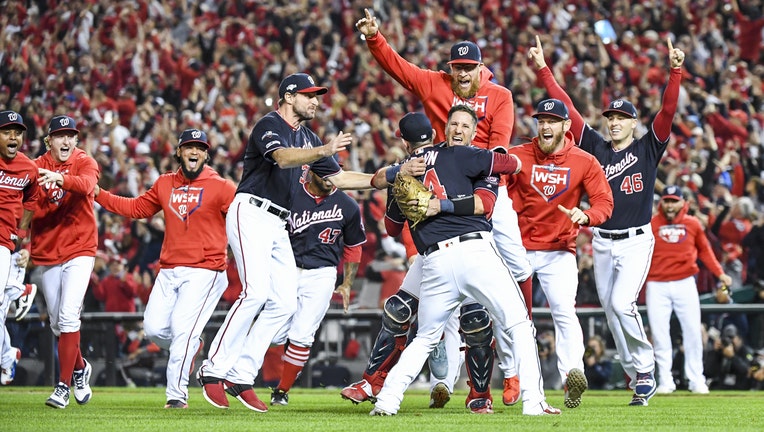 WASHINGTON - The Washington Nationals are sharing a thank-you message to fans days ahead of their first World Series appearance.
Managing Principal Owner Mark Lerner shared the thank-you video Saturday. 
"15 years ago we dreamed of bringing the World Series trophy back to D.C., and now with Davey leading this amazing group of players, coaches and staff, we're days away from making it a reality," Lerner said. "You're the best fans in baseball, and we wouldn't be here without your passion and dedication."
It's been a historic season for the Nationals, who overcame a rough start to win a playoff series for the first time before securing the National League pennant this week.
Catch the Nationals in Game 1 of the World Series at 8:08 p.m. Tuesday on Fox 5. 
And watch Lerner's thank-you message below: 
If you're looking to buy World Series tickets, expect to pay at least triple digits.
The Nationals sent a statement Saturday afternoon meant to address fans' concerns:
"This is a historic time in the city. There is unprecedented interest and we appreciate everyone's patience and understanding," the statement reads. "While MLB is responsible for most Postseason events, the Nats are working with all of our community partners and supporters to make this historic time a memorable one - at the ballpark or wherever fans are enjoying our games."
RELATED: Buying World Series ticket? Expect some sticker shock