Washington Mystics hold celebration for fans following WNBA championship victory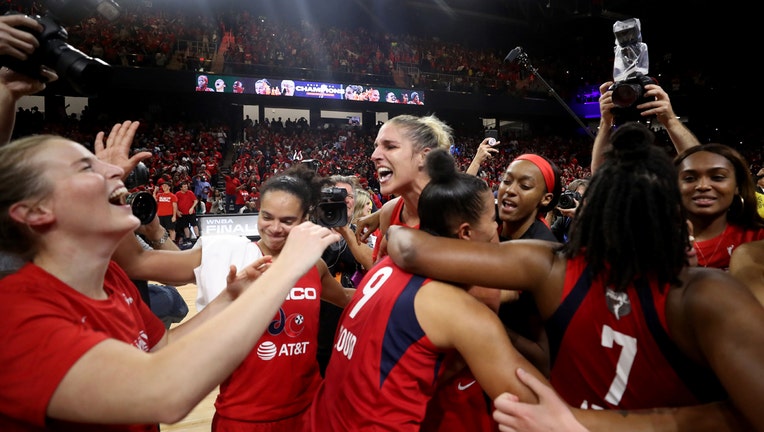 article
WASHINGTON - The Washington Mystics are waking up WNBA champions after beating the Connecticut Sun in Game 5 of the Finals Thursday night.
The championship title was the first in franchise history.
The team announced that they will hold a celebration for fans on Friday, from 2 p.m. to 4 p.m., at Entertainment and Sports Arena before the team members head out of town to join their international teams.
Emma Meesseman dropped in 22 points and league MVP Elena Delle Donne added 21 as the Mystics downed the Sun, 89-78. Delle Donne scored four points during a decisive 8-0 run that gave the Mystics an 80-72 lead with under three minutes left.
Fellow Washington, D.C. sports teams offered their congratulations on social media after the team's championship win. The Washington Capitals, Wizards, Redskins and Nationals all tweeted celebratory message to the team.
The Associated Press contributed to this article