New Orleans Saints' Jimmy Graham arrested following 'medical episode'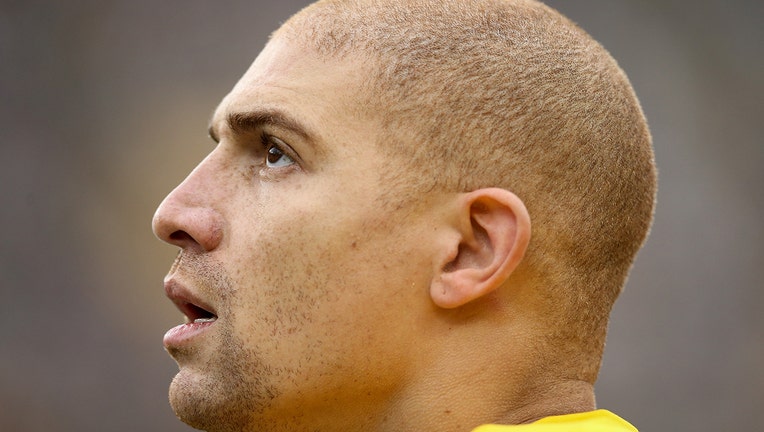 article
New Orleans Saints tight end Jimmy Graham experienced a medical episode Friday night, and he was taken into custody by authorities and transported to a hospital, the Saints said in a statement Saturday. 
"New Orleans Saints tight end Jimmy Graham experienced a medical episode last evening, which resulted in him becoming disoriented," the statement says. 
"He was taken into custody by local authorities and transported to a local hospital for evaluation for what Dr. John Amoss believes to be a likely seizure and spent the night under medical supervision and testing."
Amoss is the Saints' team doctor. 
"Amoss met Graham at the hospital and is overseeing his care at this time," the statement continued. "He was released this morning and is with the team as they continue preparations for Sunday's game against the Los Angeles Chargers."
Sgt. Steve Oberon of the Newport Beach Police Department confirmed to Fox News Digital that Graham was arrested for suspicion of being under the influence of a narcotic and obstructing, delaying and resisting an officer. 
Police responded to a call around 7:39 p.m. Friday of a suspicious person acting erratically in the 22700 block of Pelican Hill Road.
Police say Graham was found wandering in traffic. Graham was released, and the incident is under investigation.
Graham returned to the Saints in July on a one-year contract after not playing during the 2022 NFL season and playing for three teams since 2015. 
He was drafted by the Saints in 2010 and spent the first five years of his career in New Orleans. 
"For me, I've been trying to come home for a long time," Graham told reporters after signing with New Orleans, per NFL.com. "Last year had some conversations and determined that I really didn't want to play anywhere else. Had a couple teams that were reaching out — all teams that made the playoffs. 
"I just couldn't see myself wearing another jersey. Just wanted, hopefully, if there was ever an opportunity to come back home to make it happen here. It did, and I'm here now."
New Orleans is preparing for its preseason game against the Chargers in Los Angeles with kickoff scheduled for 7:05 p.m. ET Sunday. The team has been participating in joint practices with the Chargers this week at LA's training camp facility in Costa Mesa, California. 
Read updates to this story at FOXNews.com.