LSU women's basketball team confirms White House visit despite invite controversy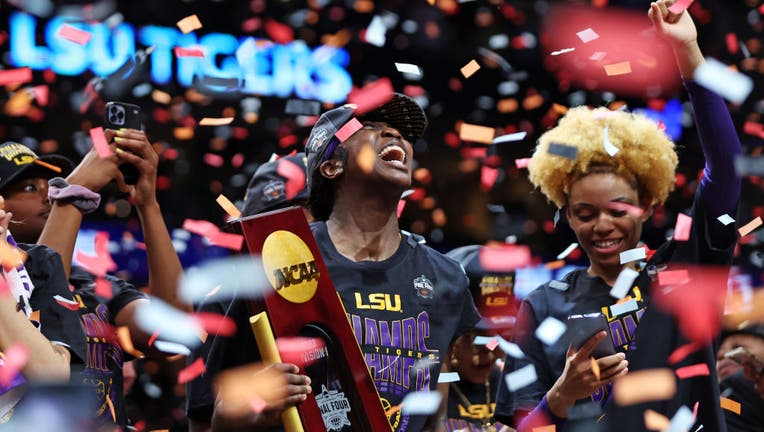 article
The LSU women's basketball team has accepted an invitation to visit the White House this month to celebrate its winning the national championship over Iowa – following the controversy of first lady Jill Biden suggesting that both teams should be extended an invite.
The university issued a press release Monday in which it confirmed plans to visit the White House on May 26.
"The 2023 National Championship LSU's Women's Basketball team has accepted an invitation to celebrate its historic season at the White House," the release reads.
LSU'S ANGEL REESE TO BE IN SPORTS ILLUSTRATED SWIMSUIT EDITION
"The Tigers, who defeated Iowa on April 3 to earn the University's first ever basketball national championship, will visit the nation's capital on Friday, May 26."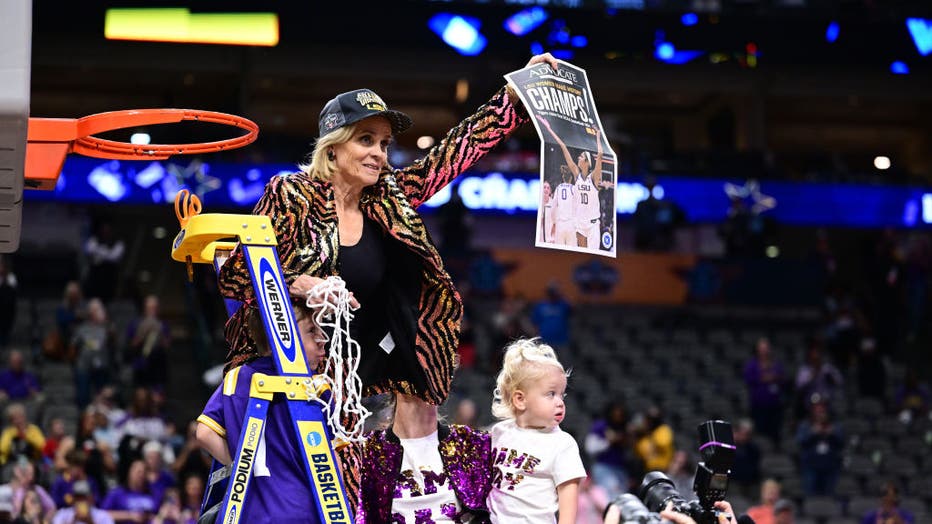 Head coach Kim Mulkey of the LSU Lady Tigers cuts down the net against the Iowa Hawkeyes during the 2023 NCAA Women's Basketball Tournament National Championship at American Airlines Center on April 2, 2023 in Dallas, Texas. (Photo by Ben Solomon/NCA
Confirmation of the Tigers visit followed LSU star forward Angel Reese's frustrations over Biden's suggestion that the Hawkeyes also be invited.
"I know we'll have the champions come to the White House, we always do," Biden said at the time. "So, we hope LSU will come. But, you know, I'm going to tell Joe I think Iowa should come, too, because they played such a good game."
CLICK HERE FOR MORE SPORTS COVERAGE ON FOXNEWS.COM
Vanessa Valdivia, the first lady's press secretary, later clarified her remarks, saying the first lady "intended to applaud the historic game and all women athletes."
Reese initially called the suggestion "A JOKE" on Twitter, and later said the team would visit the Obamas instead.
Reese eventually said she would go in order to "do what's best for the team."
CLICK HERE TO GET THE FOX NEWS APP
"In the beginning we were hurt – it was emotional because we know how hard we worked all year for everything," Reese said last month, per ESPN. "You don't get that experience [to go to the White House] ever ... and I know my team probably wants to go for sure and my coaches are supportive of that, so I'm going to do what's best for the team, and we've decided we're going to go."
Nearly 10 million viewers tuned in to the national championship game to see LSU score a record 102 points in their win over Iowa. It was head coach Kim Mulkey's fourth national title, making her the sole coach to win a championship at multiple schools.
Fox News' Joe Morgan and Ryan Gaydos contributed to this report. Read more of this story from FOX News.