Little league sign reminds parents to relax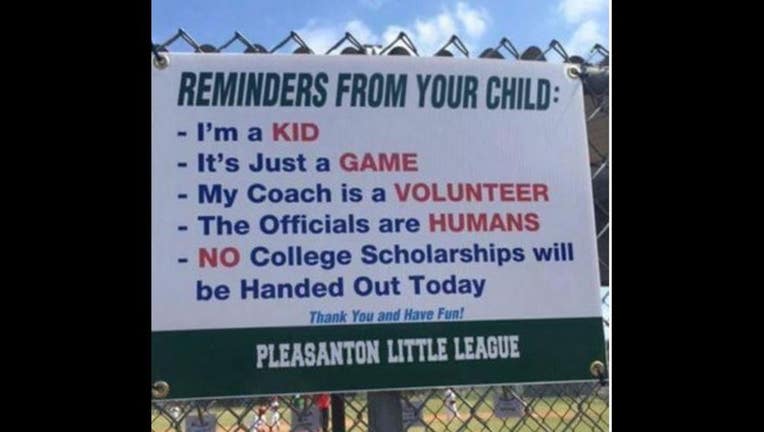 We've all seen overbearing parents on the sidelines from time to time.
So recently, officials at Pleasanton Little League decided to issue this lighthearted reminder.
The sign reminds parents "it's just a game," and that the players are just kids.
The photo, which has circulated widely on Imgur since last week, seemed to divide many people who weighed in.
"It's sad that this is necessary," one user commented.
But other people said the sign seemed to be lecturing parents, with several saying "I thought this was America."