Cowboys, Redskins both rolling for Thanksgiving showdown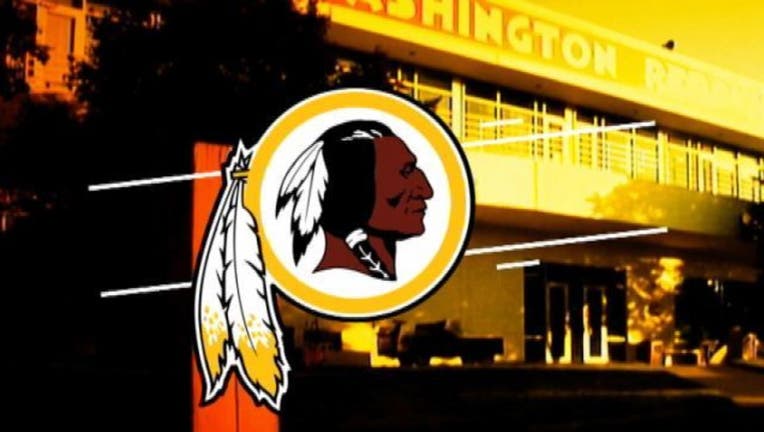 article
ARLINGTON, Texas (AP) -- Kirk Cousins was rolling going into his previous visit to Dallas with Tony Romo sidelined, just as the Washington quarterback is this season.
The Cowboys have an answer this time in rookie Dak Prescott, who's been so good that Romo didn't get his job back when the 36-year-old completed his recovery from a preseason back injury.
Dallas, at an NFL-best 9-1, is looking for its first 10-game winning streak in the same regular season in another Cowboys-Redskins matchup on Thanksgiving. The run started with Prescott's first career victory at Washington in Week 2.
Cousins and the Redskins (6-3-1) are trying to keep up in the surprisingly strong NFC East, a year after visiting the Cowboys in the regular-season finale when they had already wrapped up the division title at 8-7.
Cousins had three touchdown passes in the first quarter and was on the bench before halftime of that playoff tuneup.
The look was similar in last weekend's 42-24 win over Green Bay, with Cousins tossing three TDs in Washington's sixth win in eight games since starting 0-2.
"He's playing great," Dallas coach Jason Garrett said. "They were able to move the ball up and down the field and they were also able to make a lot of big plays in the passing game at critical times. That goes to the weapons he has, how they use the weapons and his ability to distribute the football."
Prescott led a fourth-quarter comeback in a 27-23 win over the Redskins after fellow rookie sensation Ezekiel Elliott was benched because of two fumbles.
Now Prescott is the leading rookie passer in the NFL, and Elliott is the league's top rusher at 1,102 yards.
"He's been bottled up from time to time in the first quarter, but as the game goes on, that offensive line can wear you down and he gets chunks of yardage," Redskins coach Jay Gruden said. "And Dak has just done a great job. He's just been very poised under pressure."
Elliott hasn't had fewer than 92 yards since getting 83 before the benching at Washington.
"I think we're a different team, but I mean they're in the same case," the 21-year-old former Ohio State star said. "As the season goes on, you're going to get better, you're going to play more together, you're going to get more chemistry. It's going to be a good matchup."
Things to consider in the eighth Thanksgiving meeting with the most frequent holiday rival for the Cowboys, who have won six of the first seven:
NO ROMO: It's the first time a healthy Romo won't start on Thanksgiving for Dallas since 2005, the year before he was a midseason replacement for Drew Bledsoe. Romo was a Thanksgiving whiz early in his career, winning his first five.
Most of those were when Prescott was a young Cowboys fan in Louisiana. "It was always, 'get up, eat some good food and then watch the Cowboys play,'" the 23-year-old Prescott said. "Now I'm kinda excited to be playing in it."
"FAT ROB" RUNNING: Undrafted rookie running back Robert Kelley -- nicknamed "Fat Rob" -- appears to have solved Washington's need in the backfield, producing 137 yards and three TDs on 24 carries in Week 11. It was his first 100-yard game since high school.
"He just keeps moving the pile, keeps moving his feet and does a great job," Gruden said. "He's a physical runner and obviously his ball security has been outstanding, knock on wood." Kelley took over after Matt Jones had fumbling problems.
SLOWING COUSINS: The Cowboys offered little resistance to Cousins on their home field last season, when he was 12 of 15 for 176 yards in less than a half to clinch the NFL's best completion percentage.
Dallas is without safety Barry Church (broken arm) and cornerback Morris Claiborne, who was having the best season of his career before a groin injury.
"They're hot right now," cornerback Brandon Carr said. "They have a lot of confidence in their team. That's great. We have the same confidence over here."
TY FOR TRENT: So much for the Redskins being in trouble with their best lineman, left tackle Trent Williams, suspended four games after violating the NFL's substance abuse policy.
Williams' replacement, 6-foot-8, 335-pound Ty Nsekhe, has been terrific in two starts, victories against Minnesota and Green Bay.
He'd only started two NFL games previously. "I have no complaints over Ty," Gruden said. "Like I said before, he's a starting tackle in the National Football League, without a doubt."
DANCING SNYDER: Washington cornerback Josh Norman, who figures to draw the Dez Bryant assignment more than he did during Bryant's 102-yard day in the first meeting, wasn't sure what to make of owner Dan Snyder's modest dance moves caught on national TV against the Packers.
"What in the world is he doing up there?" Norman joked. "I was like, 'Man, if he's having a good time, I'm all for it.' It's a good feeling to know that the owner is having a good time."
___
For more NFL coverage: http://www.pro32.ap.org and http://www.twitter.com/AP_NFL
___
Follow Schuyler Dixon on Twitter at https://twitter.com/apschuyler