Boy battling brain cancer gets special World Cup trophy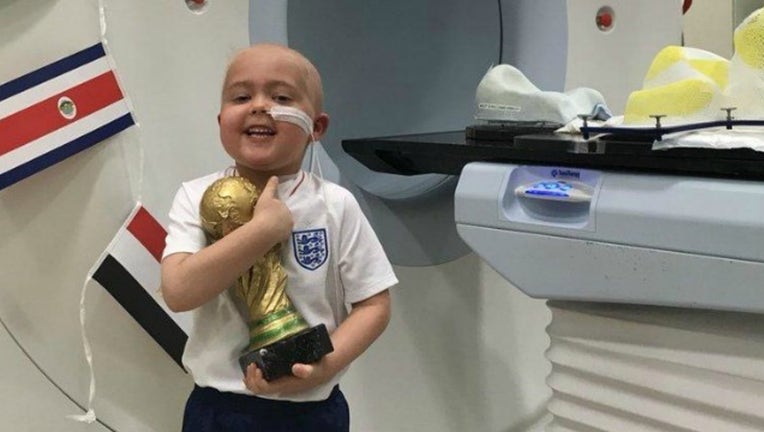 article
ENGLAND - A brave little boy from England has earned himself a very special trophy.
Last Thursday, Ben Williams, 5, completed six weeks of radiotherapy at Queen Elizabeth Hospital Birmingham.
He was unable to walk and talk before his treatment. Then, a week ago he asked for the World Cup. So, the hospital decided to make his dream come true. After completing treatment, Ben was awarded with a replica World Cup trophy.
"This young lion deserves the World Cup for his bravery," said Liam Herbert, a specialist pediatric radiographer.
The heartwarming story spread quickly, and England striker Harry Kane gave Ben a special shout-out on Twitter, calling the child an inspiration.
"Carry on fighting and we'll do everything we can on Saturday to keep a smile on your face," Kane said ahead of England's World Cup quarterfinal win over Sweden.
England has to win two more games to bring the World Cup home.