YouTube creator shot while filming prank in mall food court
STERLING, Va. - A prank being recorded for YouTube could be the cause of the shooting over the weekend at Dulles Town Center. 
The victim's father says his son is a YouTube influencer known for recording comical escapades at malls.

The victim, 21-year-old Tanner Cook, remains hospitalized after he was shot in the abdomen in the mall's food court on Sunday morning.
His father says he was recording a prank for YouTube, involving Google's translate feature, when 31-year-old Alan Colie became offended and shot him.
"He has a YouTube channel, and he goes to malls, and he tries to have fun and do goofy stuff and try to get people to laugh to watch his videos," Jeremy Cook said. "This guy wasn't laughing. He wasn't having a fun time, and decided to shoot my son because he was offended. It's too bad people today seem to take getting offended too far."
Tanner apparently moved to Virginia a couple of months ago to pursue his dream of being a YouTube influencer. He's filmed several pranks on the account Classified Goons, which currently has over 39,000 subscribers.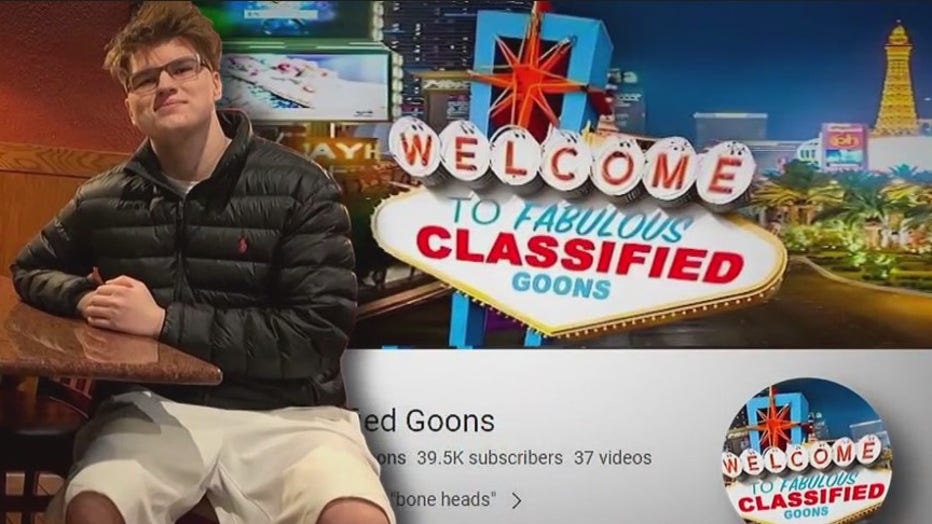 Colie made his first court appearance Monday where bond was denied. The Leesburg native is accused of opening fire and shooting Cook at Dulles Town Center. 
He's facing several felony charges, including aggravated malicious wounding, use of a firearm in the commission of a felony and discharging a firearm within a building. 
Loudoun County sheriff's deputies arrived at the scene just three minutes after receiving the call reporting gunshots.
The sheriff's office does have Tanner's cellphone. It's possible the whole encounter may have been recorded. 
Colie is due back in court early next month. We've confirmed he is a Door Dash delivery driver.
The company says they are absolutely outraged by Colie's actions, and he's been permanently banned from the platform.