Yosemite National Park reinstates indoor mask mandate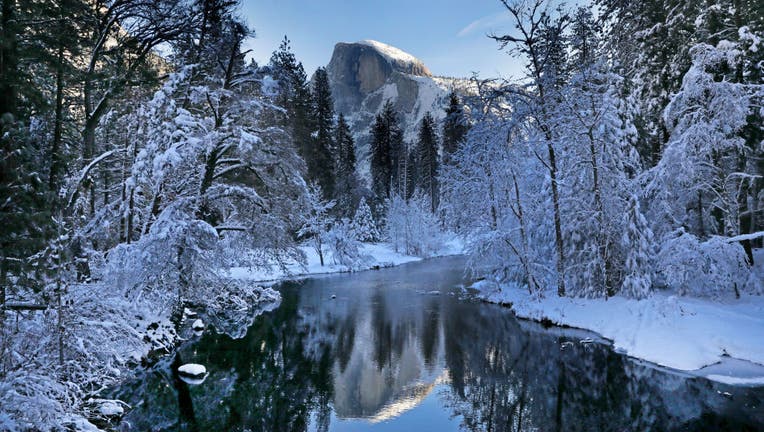 article
YOSEMITE NATIONAL PARK, Calif. - Yosemite National Park is once again asking visitors to mask up while indoors due to a high COVID-19 transmission level in the community. 
"Due to the high COVID-19 community level, mask wearing is now required for all people when entering federal buildings and public transportation in Yosemite National Park, regardless of vaccination status," the park posted on Instagram. 
The national park is contained within multiple counties. However, Mariposa County, California, has a high transmission of the virus, according to the U.S. Centers for Disease Control and Prevention. 
RELATED: China reports 60,000 COVID-related deaths since early December
COVID-19 hospitalizations across the U.S. rose through December, including during the week after Christmas. One set of CDC data appears to show they started trending down after New Year's, although an agency spokeswoman noted that another count indicates an uptick earlier this month.
When flu and RSV surged in the fall, causing overloads at pediatric emergency rooms, some doctors feared that winter might bring a " tripledemic " of flu, RSV and COVID-19. And they worried holiday gatherings might be the spark.
RELATED: Pentagon: COVID-19 vaccine no longer mandated for troops
RSV hospitalizations have been going down since November, and flu hospitalizations are down, too.
The Associated Press contributed to this report. This story was reported from Los Angeles.