World's largest American flag built out of LEGO bricks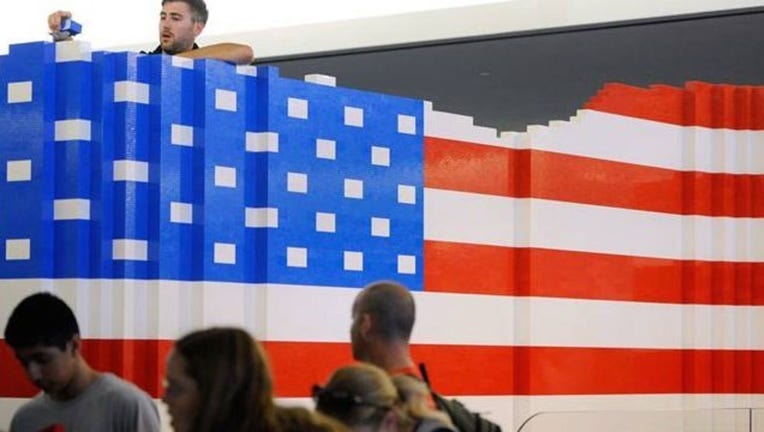 article
Builders finished the world's largest American flag built out of LEGO bricks Wednesday in celebration of the opening of the Innovation Wing at the National Museum of American History.
More than 15,000 visitors to the museum helped create the 9.5-by-14-foot flag by adding pieces on when they visited the museum.
The flag was created using more than 100,000 LEGO bricks.
ONLINE: