Woodstock 50 officially canceled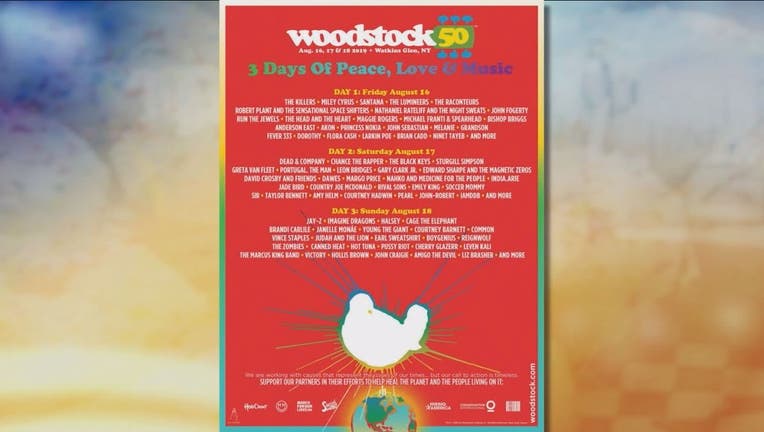 article
COLUMBIA, Md. - Woodstock 50 is officially canceled, the Howard County executive's office confirmed on Wednesday.
The music festival, which was slated for the Merriweather Post Pavilion in Columbia, had suffered a number of high-profile cancelations by artists in recent weeks, including Jay-Z, Miley Cyrus, and Santana.
 "I share in the disappointment of everyone who hoped to celebrate the anniversary of 'Peace & Music' with a festival this summer. While Woodstock 50 will not be coming to Howard County, we continue to offer tremendous cultural events at Merriweather Post Pavilion and beyond," said Howard County Executive Calvin Ball. 
In March, Woodstock 50 seemed set to happen in New York featuring an impressive lineup of big-name artists. But according to Vulture.com, tickets never went on sale when they were supposed to in April.
Turns out organizers didn't get a permit for their venue and big-name performers started to drop out. 
Michael Lang, co-founder of the Woodstock Music and Arts Festival, released the following statement on the cancelation of the event: