Woodbridge police searching for man accused of attempting to sexually assault female relative
WOODBRIDGE, Va. - Police in Woodbridge are searching for a suspect accused of attempting to sexually assault a relative of his during an altercation. 
Police say at 1:20 a.m. on Sept. 6, officers responded to the Springwoods at Lakeridge Apartments in the 12300 block of Midsummer Lane to investigate a domestic dispute. 
Following an investigation, police discovered that the suspect, 27-year-old Miguel Angel Ibarra Chevez, was involved in an argument with a 22-year-old female family member that eventually escalated.
According to police, Ibarra Chevez held the victim down during the altercation and attempted to sexually assault her before she was able to get away and reach a phone to call police. Before the victim could complete the call, Ibarra Chevez took the victim's phone and a brief struggle ensued, leaving the victim with a scratch.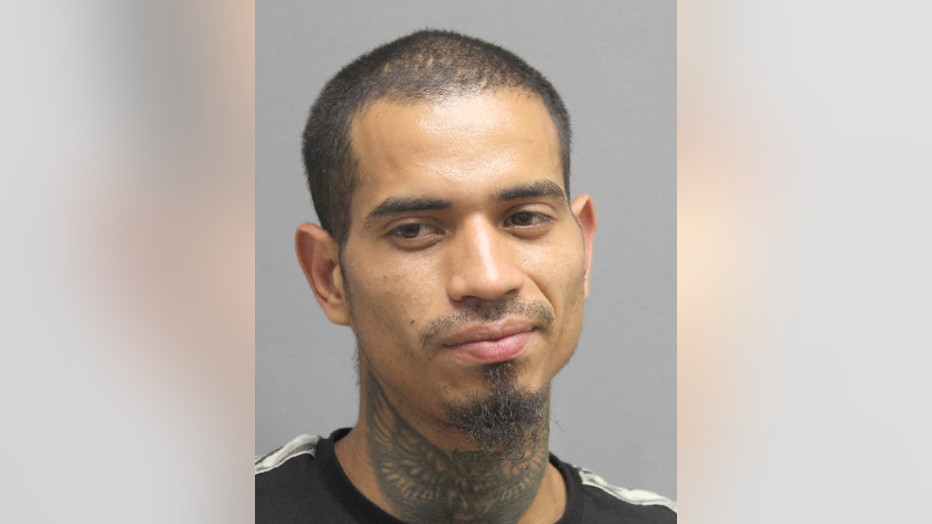 Miguel Angel Ibarra Chavez
She was finally able to get the phone back and quickly called 911. 
Ibarra Chevez fled the apartment before the police arrived. Officers obtained arrest warrants for the suspect but he has not yet been found.
Ibarra Chevez is described as a Hispanic male, approximately 5'9", 160 lbs with short black hair, brown eyes, a goatee and several tattoos. His last known address is 3600 block of Elm Farm Rd. in Woodbridge.
He is wanted for attempted rape, preventing the summoning of law enforcement and domestic assault and battery.