Woman stabbed to death inside Ivy City Hotel room was in DC for a concert
WASHINGTON - Ivy City Hotel is speaking out after the tragic murder of Christy Bautista – one of its guests who was stabbed to death during a visit to D.C. to attend a concert. 
In a statement sent to FOX 5 Friday, the hotel said it takes the safety of its guests seriously and there were multiple crime deterrents in place when Bautista was fatally stabbed in her room on the night of March 31.
A spokesperson for the hotel, located at 1615 New York Avenue, said there was a recently updated security system with 19 cameras property-wide, LED parking lot lighting, and a security guard on-site that night.
All guest rooms, including Bautista's, was equipped with door viewers, door safety latches, and modern, tamper-proof RFID locks with 1" safety deadbolt, the spokesperson mentioned. 
"The entire Bautista family remains in our hearts and minds as we grieve alongside them," the statement reads. 
The 43-year-old man charged in connection with murdering a woman who came to D.C. to see a concert, was arraigned and held without bond on Monday. 
The fatal stabbing took place inside an Ivy City Hotel room at around 6:50 p.m. Friday, March 31.
Police said Bautista is 31 years old, and from Harrisonburg, Virginia. She appears to have immediate family in Arlington. 
The victim's aunt told FOX 5 in a statement, "Our family is devastated by the loss of our beloved Christy. She brought joy to everybody who knew her and was a shining light in all of our lives. Please respect our privacy as we mourn her at this time."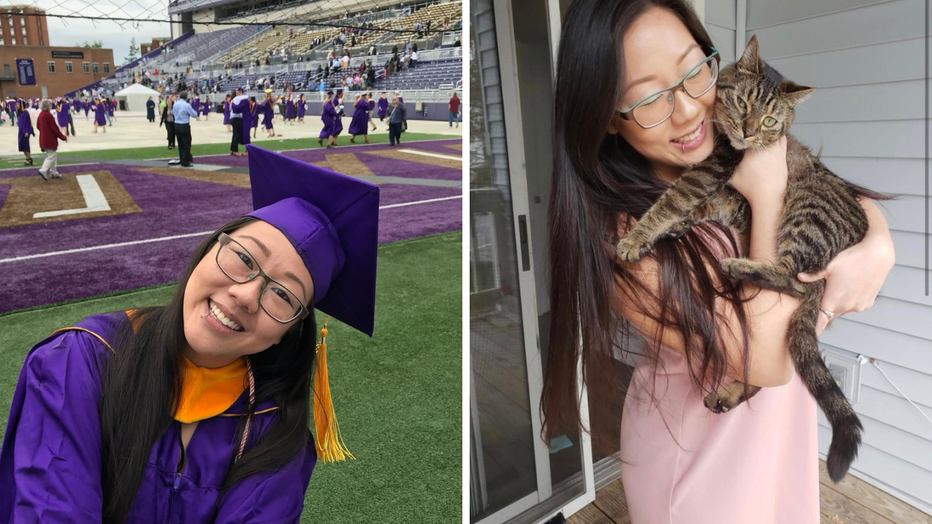 The family did not want to say any more about the case due to the open investigation.
Police said they responded to investigate a "trouble" inside room 116 at the New York Avenue Northeast motel.  
The medical examiner later found around "30 sharp force injuries" on the victim's body, according to court documents released on Monday. One of those injuries was said to have punctured her spinal column, likely causing paralysis. 
Court documents put together a timeline from CCTV footage gathered. Investigators say Bautista was seen checking in at around 5:56 p.m. She then moves her vehicle directly in front of her assigned room.
A little less than an hour later, around 6:44 p.m., investigators said the suspect was arriving in the parking lot on bicycle, observing the area. Investigators said he dismounted his bicycle in front of the room and appeared "to be listening at the door."
Investigators also noted in court documents, "It does not seem that Sydnor ever knocks on the door or makes his presence known to the decedent."
Around 6:46 p.m., after the suspect is reported to have entered the room, investigators said, "several sounds can be heard as if a possible struggle is occurring." 
The victim could be heard yelling, "Help! Help!" – the sound of a door then slamming, were also noted.
A 911 caller, allegedly passing by the room, saw a female in distress, yelling for help before being pulled back into the room.
Police said they found Sydnor Jr. in the room with blood and lacerations to his hand. The victim was described as found face-down with several stab wounds on her body. Police reported finding a kitchen knife with about half the blade broken-off after a warrant was grated to search the hotel room.
An attorney for Sydnor Jr. entered a plea of not guilty and argued for the 43-year-old's release.
D.C. police told FOX 5 the victim and suspect did not know one another. Police also believed the suspect was homeless.
In court, it was also revealed that Sydnor Jr. had two open bench warrants against him during the time of the fatal stabbing.
FOX 5 checked with the U.S. Attorney's Office and D.C. Superior Court Spokesperson, along with reviewing court records. One of the warrants appears to be connected to an October 2022 incident where a woman claimed Sydnor Jr. robbed her of her car keys and cell phone at gun point in Southeast D.C.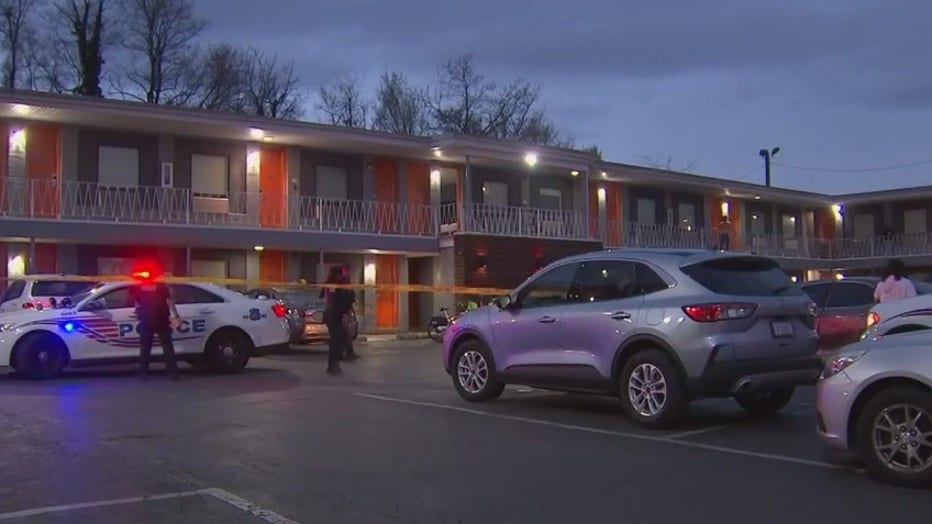 Last December, the USAO issued a motion arguing against Sydnor Jr.'s release.
Part of that motion reads, "Regarding the history and characteristics of the Defendant, the Defendant already has a concerning history of violence and non-compliance while on supervision."
Some of the history cited includes a 2012 sexual abuse misdemeanor, second degree theft in 2016 along with examples of Sydnor Jr. having probation revoked due to non-compliance. A plea agreement was then reached in late December, lessening the charges against Sydnor Jr. It's not clear if the USAO also argued against release after the plea agreement was reached.
The other bench warrant has to do with a larceny case in Maryland.
Sydnor Jr. was issued a May 3 extradition hearing in that case with bond set at $20,000.
A spokesperson with the D.C. Department of Human Services confirmed with FOX 5, their office is not working with Sydnor Jr. as a homeless person in the District. We're told DOH does work with hotels to house the homeless, but Ivy City Hotel is not one of them.
Sydnor Jr. is due in court again on the felony murder charge on May 8th.