Water tests safe for legionella at Saint Elizabeths Hospital, city has spent nearly $1.2 million on outage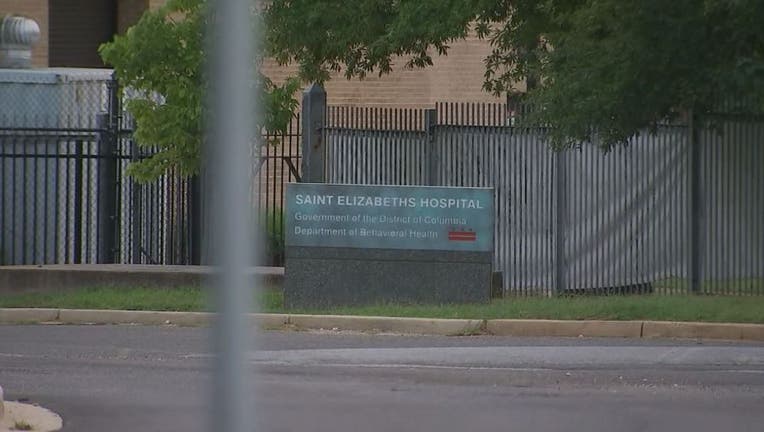 WASHINGTON (FOX 5 DC) - Nearly a month after legionella bacteria was found in the water at Saint Elizabeths Hospital in Southeast, city officials say the latest test results show the water is free of bacteria.
DOWNLOAD: The FOX 5 DC News app for local breaking news and weather 
It comes several days after initial testing showed there was still bacteria in the water despite efforts to chlorinate the system.
Barbara Bazron, director of D.C.'s Department of Behavioral Health, tells FOX 5 the city has spent about $1.2 million on the outage. She said that was the preliminary total spent on bottled water, portable showers and toilets, chlorination, outside experts and other provisions.
Bazron initially said Wednesday that the water would be turned on pending final test results at the end of the week, but a spokeswoman later clarified that water at Saint Elizabeth's would be turned on Wednesday evening.
The city confirmed legionella and pseudomonas bacteria was found in the water at the city-owned psychiatric hospital during testing on Sept. 18 that was confirmed on Sept. 26.
Legionella bacteria can cause Legionnaires disease, a type of pneumonia that can be deadly. Most recover from the illness, but older people and those with compromised immune systems are especially at risk.
Bazron said no patient or staff member has gotten ill and hospital operations have continued.
"The staff has been marvelous," she said.
Bazron said she does not know what caused the problem. 
She said a water management plan is being developed that will determine how often water is tested in the future and how to prevent this from happening again.
The hospital continued to admit patients during the outage, something some nurses took issue with.
There are over 270 patients and 700 staff members at the hospital.