Water main breaks close parts of Clopper Road in Gaithersburg
GAITHERSBURG, Md. - Two water main breaks caused traffic delays along a roadway in Montgomery County, and has left some residents without water.
Authorities say breaks in the 11500 block and 12400 block of Clopper Road has caused closures between Great Seneca Highway and Waring Station Road in the Gaithersburg area.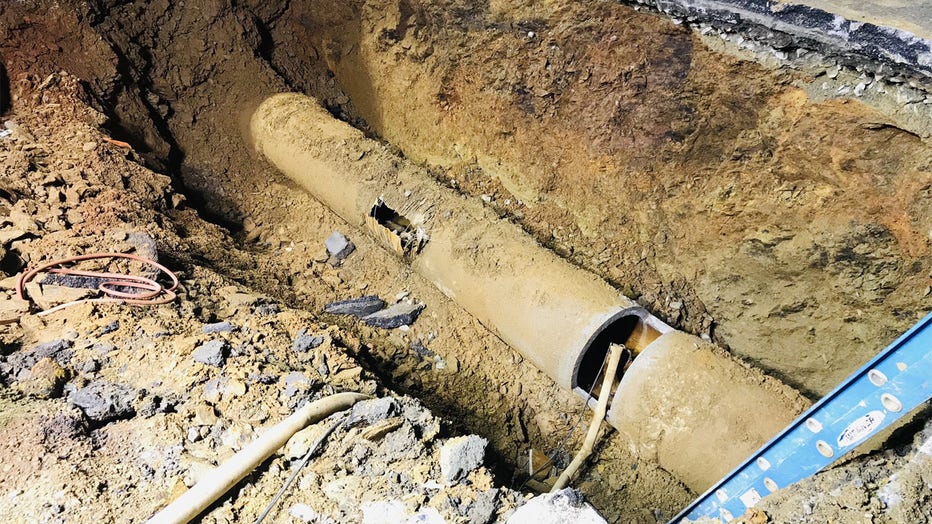 The first break was reported Tuesday night to a 24-inch line. It is unclear how may home and businesses have been impacted by the breaks.
Officials say water is estimated to be restored to the area by Wednesday evening.
To help residents left without water, a water station has been set up at the United Church of Christ of Seneca Valley, located at 13421 Clopper Road.
Due to the breaks two schools in the area announced early closures on Wednesday. Northwest High School closed at 10 a.m., while Great Seneca Creek Elementary School closed at 12:15 p.m.