WATCH: Man proposed to girlfriend after hearing impairment miracle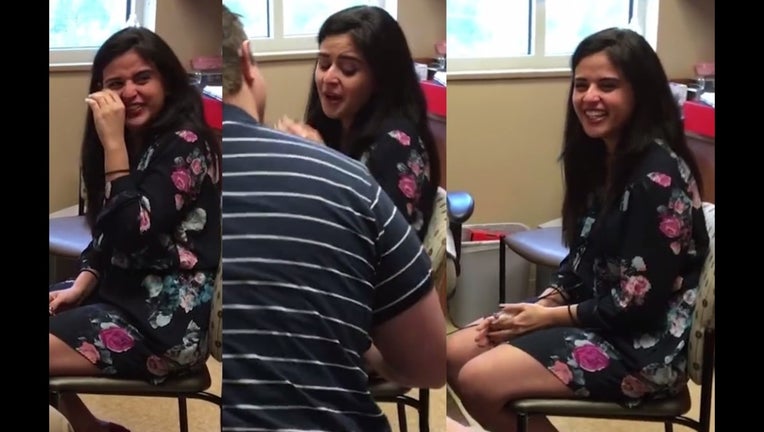 article
This woman cried tears of joy after she received a cochlear implant and was able to hear. She was already having an amazing day, when another life-changing surprise happened:
(FOX NEWS INSIDER) - After receiving a cochlear implant at University of Mississippi Medical Center, a young woman was finally able to hear again. And in that emotional moment, what she heard was a marriage proposal from her boyfriend.
"I wanted to make the first thing you hear was me asking you to marry me," Kevin Peakman said to his overwhelmed girlfriend, Andrea Diaz.
"Yes, te amo" a teary Andrea replied.
"So much is going on," she then said, making everyone laugh.
Watch the heartwarming video above.