WATCH: Anne Arundel County officer helps residents escape house fire
ANNE ARUNDEL COUNTY, Md. - A quick thinking police officer helped residents in an Anne Arundel County neighborhood escape a fast spreading house fire.
Anne Arundel County Police say the officer, identified as Officer Moreland, was driving through the neighborhood on March 22 when he noticed a house on fire.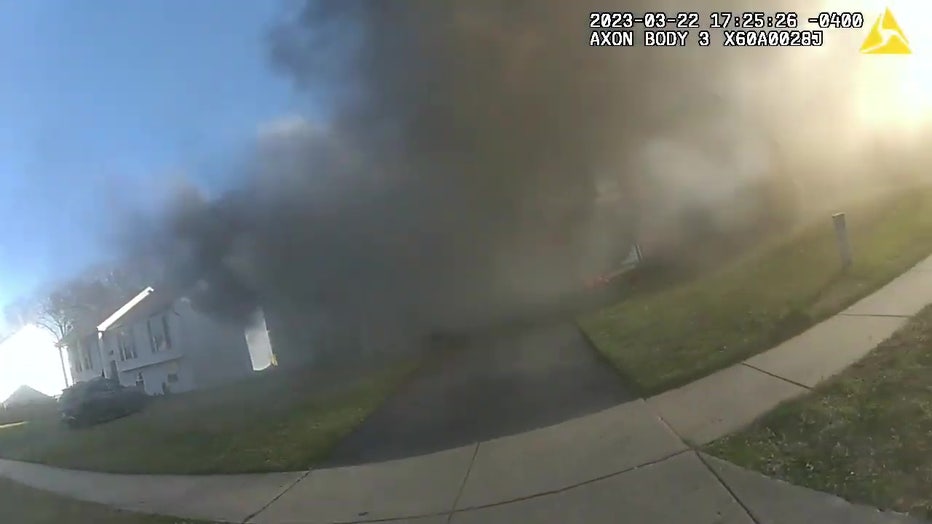 The officer immediately went to the front door and alerted the homeowner to the fire, helping him and his dogs get out of the house safely.
Officer Moreland then noticed that a neighbor's home was also catching on fire, and he quickly alerted that resident to the situation.
That resident also safely evacuated from their home.
No injuries were reported during the incident.
Investigators have not revealed the cause of the fire.