Virginia man's European travel plans in limbo as demand for passports reaches record high
WASHINGTON - Millions of Americans are expected to travel overseas this season, but several hundred thousand are still waiting for their passports. 
The State Department says passport demand has now reached a record high. 
The State Department told FOX 5 they receive about 400,000 passport applications a week — which is causing a delay in how fast people are getting their passports. 
One Springfield, Virginia man has plans to be in Europe this weekend, but that may not happen if that blue book doesn't show up in the mail.
"I feel like I'm in a prison. I can not leave the country without this passport," said Manuel Gonzalez.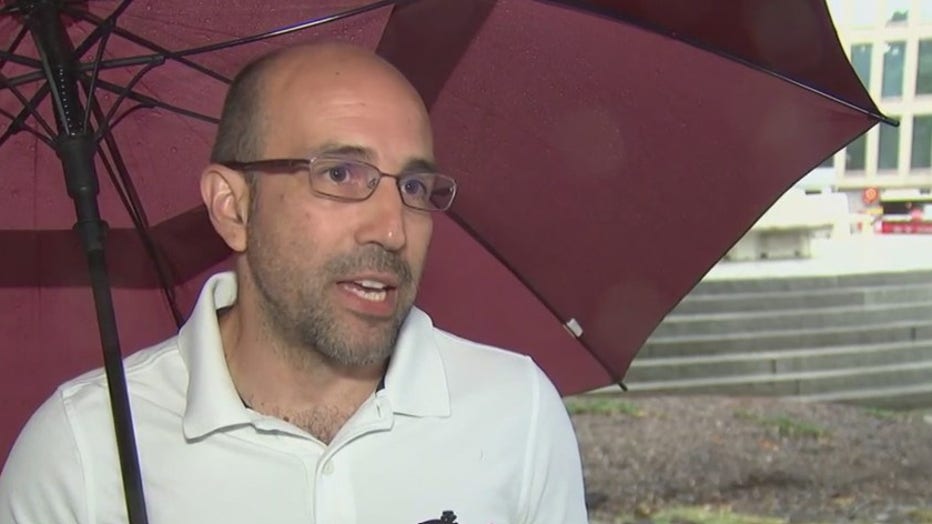 Manuel Gonzalez of Springfield, Virginia
Mr. Gonzalez's trip to Norway and France is up in the air as he waits on his son's passport. 
"We are in the 13th week of waiting," Gonzalez explained.   
He renewed the passport back in March – and even paid extra to get it expedited. 
When he checked for the status of the passport Wednesday – he got a generic message.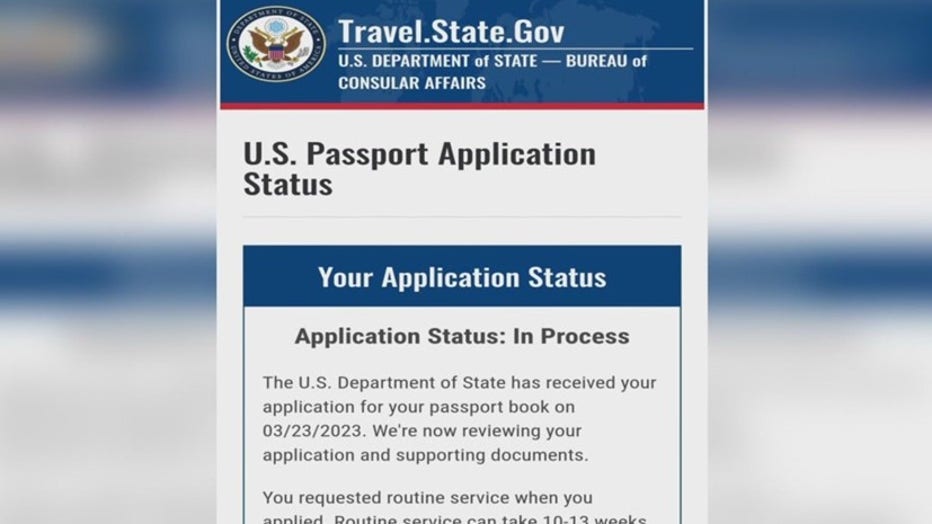 "The system still shows that the passport application is processing," Gonzalez said. 
When he submitted the application, the State Department's processing time for passports was 8 to 11 weeks. 
Due to the increase in applications, it's now 10 to 13 weeks. 
"I am not the only one suffering this situation," Gonzalez said. 
He's not. A spokesperson with the State Department told FOX 5 they are seeing "higher-than-normal volumes."
From January to March, they received over 500,000 applications a week. 
In 2022 – they issued nearly 22 million passports, and a spokesperson says the department is on track to break that record for Fiscal Year 2023.   
There is an "unprecedented demand for passports" now that international travel is back up, the spokesperson said. 
Still, Mr. Gonzalez says he has no idea if his son's passport will get in on time. 
"Everything has been paid for, tickets, hotels, and it's really scary and frustrating," he said.  
He's reached out to his representatives – Congressman Gerry Connolly and Senator Mark Warner – to see what they can do.
In a statement, Senator Warner told FOX 5: "I'm proud to oversee a casework team that works diligently and effectively to assist Virginians who need a passport and find themselves in a pinch – whether that be because of a last-minute trip, or because of the considerable processing delays we've seen in recent months."
"We cannot be living through this situation. It's frustrating and scary and don't deserve to live like this," Mr. Gonzalez said. 
The State Department told FOX 5 that they have increased staffing levels, and they are continuing to hire. In fact, from the beginning of the year to mid-June, they authorized more than 150,000 hours of overtime to help meet the demand and ship passports out. They do not anticipate needing to increase processing times again in 2023. 
To check the status of your passport application visit passportstatus.state.gov