Virginia man gets 8 years for trying to help ISIS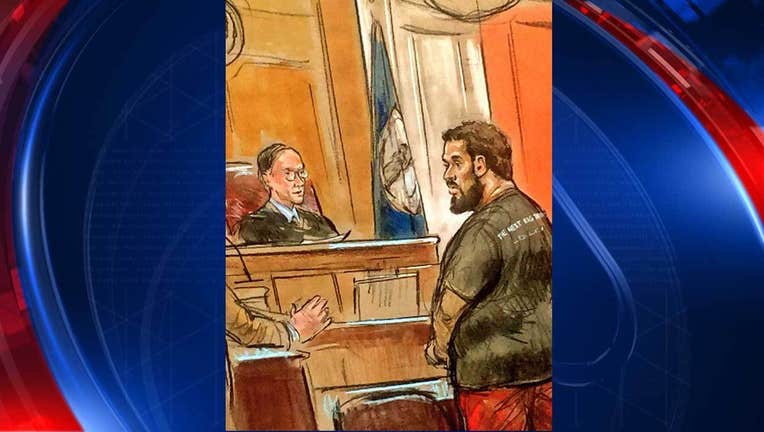 article
ALEXANDRIA, Va. (AP) -- A Virginia man who talked about his desire to carry out beheadings for the Islamic State was sentenced Friday to more than eight years in prison after getting caught in an FBI sting last year trying to help the group.
Haris Qamar, 26, is one of more than half a dozen men from the northern Virginia area charged in the last few years with helping the Islamic State or attempting to do so. Like so many of those cases, Qamar left the judge flummoxed as to why he was drawn to the violent ideology of the Islamic State, which has conducted beheadings and burned its captives alive.
Asked to explain himself at a sentencing hearing, Qamar said he felt compelled to respond to videos and news accounts he saw online showing innocent Muslims, including women and children, being slaughtered in Syria and the Middle East.
The judge, Leonie Brinkema, asked why he showed no sympathy for the victims of the Charlie Hebdo attacks in Paris in 2015, after which Qamar tweeted out a prayer for similar attacks.
"It was kind of like payback, an eye-for-an-eye thing," said Qamar, who has renounced his support of the Islamic State and apologized for his actions.
Even prosecutor Gordon Kromberg acknowledged that Qamar, a Brooklyn native, is a likable personality. But he said Qamar is also a guy who talked excitedly about his desire to drink "Slurpees out of their blood."
"I met him. He is a nice guy," Kromberg said. "But there's another side of him that's really scary."
Kromberg also said that Qamar's support of the Islamic State was no brief flirtation. In 2014, before he was ever on the FBI's radar, he bought a plane ticket to Turkey with the intention of joining the Islamic State. He never took the trip because his parents prevented him.
Then, in 2015 and 2016, he used variations of the handle "New Era JihadI" on social media to promote Islamic State propaganda. His accounts were shut down roughly 100 times, but he would just open new ones.
It was his social media use that brought him to the attention of the FBI. An informant convinced Qamar to buy Google gift cards in small amounts and transfer the codes to a person Qamar believed was a representative of the Islamic State. In June, Qamar took photographs of landmarks in the D.C. area for what he thought would be an Islamic State video showing the landmarks as potential targets.
His sentence fell between the term of five to six years sought by Qamar's attorney, and the 20-year maximum recommended under the federal sentencing guidelines.
Previous Coverage:
Va. man pleads guilty to marking DC-area targets for ISIS