Virginia man convicted of punching Charlottesville rally organizer fined $1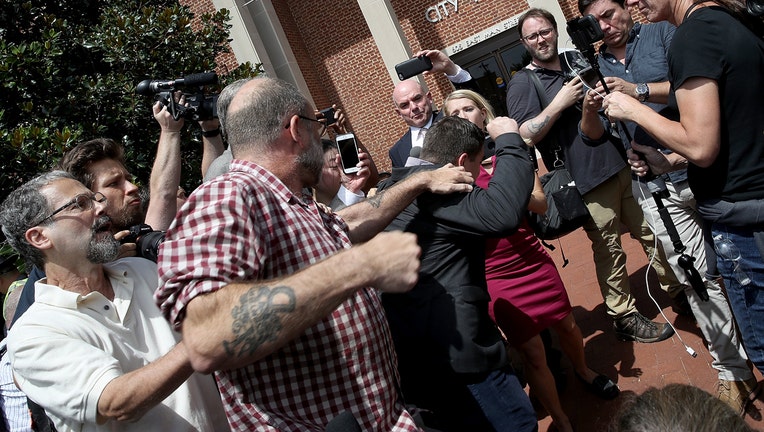 article
CHARLOTTESVILLE, Va. (AP) -- A Virginia man convicted of punching the organizer of last summer's white nationalist rally after he attempted to hold a news conference has been fined $1.
Jeffrey Winder of Afton was found guilty Tuesday of misdemeanor assault and battery for a second time during an appeal trial Tuesday, news outlets reported.
Prosecutors said Winder could be seen on video punching Jason Kessler, who was mobbed after he called a news conference Aug. 13, 2017, the day after the "Unite the Right" rally drew hundreds of white nationalists to Charlottesville, along with counterprotesters. A woman protesting the white nationalists was killed and dozens more were injured when a car plowed into a crowd.
Kessler briefly made remarks at the news conference before a crowd began heckling him, prompting him to flee.
Jurors could have sentenced Winder to up to 12 months of jail time and $2,500 in fines. They decided instead to give him a $1 fine with no jail time, The Daily Progress reported . Some jurors could be seen tearing up as their verdict was read.
Kessler, who was called as a witness, said he wasn't physically hurt, but did suffer emotional trauma.
"I was attacked in front of the whole world, and then people made fun of me for it," he said.
Asked for comment, Winder and the prosecutor's office told TV station WVIR that the jury's sentence speaks for itself.
Winder and his attorney have yet to decide if they will appeal, the TV station reported.